Every week, The Sybarite collates its pick of the hottest luxury lifestyle news into bite-size chunks. In this week's edition, we cover the imminent opening of London's hottest new bar and restaurant, the Mandarin Oriental's revamp, The Savoy's Royal Suite and British Vogue's "Real Issue".
New Soho opening – Six Storeys on Soho
Six Storeys is a unique and prestigious building due to open at 11 Soho Square – in the heart of Soho and London's West End – in January 2017. Covering six unique and exquisitely designed floors, the bar and restaurant townhouse is surrounded by a history of decadence and notoriety. Guests can privately hire Six Storeys by floor…or as part of a whole building takeover. It's going to be the hottest ticket for indulgence, opulence or burlesque glamour in an amazing central location.
Mandarin Oriental set to undergo multi-million pound revamp in London
Luxury hotelier Mandarin Oriental is about to undergo the first revamp of its landmark 19th century Hyde Park hotel in London for 16 years. The 18-month, £60 million makeover will transform the famous hotel where Queen Elizabeth II first learned to dance and where the late Margaret Thatcher held her 80th birthday party. Two new 165 square meters (1776 square feet) penthouse suites overlooking Hyde Park will be created as well as an expansion of the spa facilities and improvements to core buildings services.
The Savoy unveils new Royal Suite
Renowned London hotel The Savoy has just revealed it's Royal Suite; an open-plan procession of rooms spanning the entire riverside of the fifth floor. The suite was re-designed to respond to the expectations of a modern luxury traveller and offers a more residential style of accommodation that meets the desire to 'live in the space as if living at home'.
Guests of The Royal Suite will have their every need catered for during their stay. Perks include round-trip airport transfers, a Savoy Butler to greet at the airport, a chauffeur-driven Rolls Royce at their disposal during a stay and exclusive use of the private Royal Circle in the American Bar.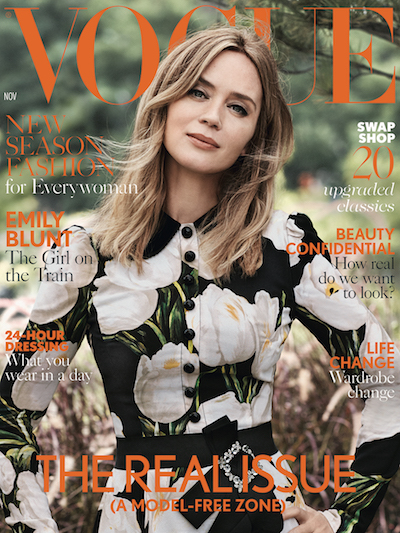 British Vogue axes models for November issue
Condé Nast's British Vogue is getting real by having everyday women grace its fashion and editorial pages rather than models in its November issue. Dubbed the "Real Issue," the renowned magazine's theme for its November edition stemmed from challenges faced dressing actors in high-fashion clothes intended for sample-size models.
Editor Alexandra Shulman said, "I thought that it would be interesting for us to put together an issue of the magazine where none of the fashion is shot on models and where we looked in various ways at the subject of what we wear through a more 'real' filter."
By Aimee Phillips