With Covid-19 keeping us all inside these past few weeks, if there was ever an excuse to stay at home on the sofa and binge watch box sets, this is it.
So, in light of those doing the right thing and staying at home, the BBC announced a few weeks ago that it would bring back some of its classic box sets to their iPlayer. 
With spy-thriller favourite Killing Eve series 3 returning to screens, this week may just be the perfect opportunity to catch up on series 1 and 2 now; ready for the much awaited return of the new season. 
With this in mind OnlineCasinos.co.uk has put together their top picks for free box sets to keep you busy during lockdown – from BBC iPlayer, All 4, ITV Hub and UKTVplay.
Killing Eve |

BBC iPlayer 

| 3 series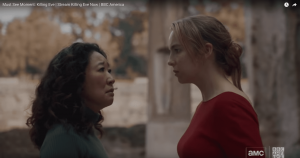 Killing Eve is a British spy thriller series and definitely a must-watch! The programme follows Eve Polastri, a British intelligence investigator tasked with capturing psychopathic assassin Villanelle as the chase progresses, the two develop a mutual obsession.
The third instalment of the popular programme returned to our screens on Monday 13th April so if you haven't watched it, let's face it you've got time to catch up! And if you have watched it use your time to refresh your memory on all the thrilling action so far!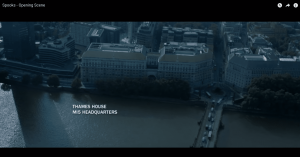 Spooks has made a comeback to the iPlayer especially for your lockdown entertainment. First airing on the BBC in 2002, the Bafta-winning series follows the adventures of the security services at MI-5, as they race against time to shut down imminent threats to national security.
Famous for its shocking twists, this groundbreaking series will keep you occupied during lockdown lounge around.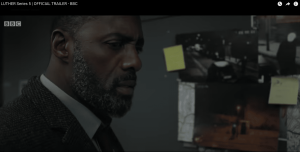 John Luther, played by the charming Idris Elba, is a near-genius police murder detective, and a very good one. He deals with murder cases, often involving serial killers, and has a knack for getting inside the mind of the killer. However, his methods, personality and troubled private life often get him into strife with his superiors, leading some to regard him as the problem rather than the solution.
A true nail-biter, this gritty and captivating programme can be found on the iplayer and with 5 series to get through, staying at home just got a lot more exciting.
Life on Mars |
BBC iPlayer
| 2 Series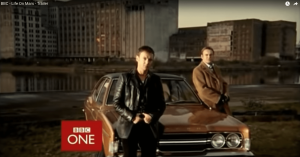 If you feel like you want to escape for a while then 'Life on Mars' is the ultimate programme to binge watch during lockdown. 
After being involved in a car accident in 2006, DCI Sam Tyler wakes up to find himself in 1973, the era of 'Sweeney' type policing, Mark III Cortinas, and flared trousers. Let this programme take you back in time and sit back to all the 70s nostalgia. 
The title is also a reference to David Bowie's 1973 single Life on Mars?, with its lyrics "Take a look at the law man, beating up the wrong guy" – and who doesn't love a bit of Bowie?
The Inbetweeners |
All 4
| 3 series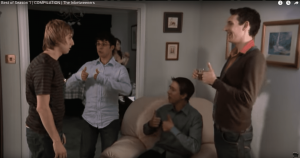 Fancy a laugh or just want something to keep your spirits up during lockdown then this classic sitcom about a bunch of middle-class adolescent lads is the one to binge for you. Welcome to a world of futile crushes, sibling brawls, getting drunk too quickly and casting constant aspersions about your friends' sexuality.
The show originally aired on E4 from 2008 to 2010, but you can catch up with all 3 series on All 4. 
Dinner Date |
ITV Hub
| 46 Episodes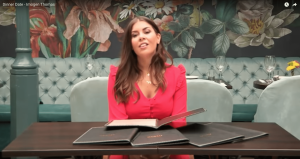 While dates might be off the cards for many during the current situation, it doesn't mean we can't binge watch singletons trying to find love over a three course meal (might even give you some delicious dinner ideas).
Everyone's guilty pleasure 'Dinner Date' puts love on the menu for single guys and girls. Each programme gives one lucky person the chance to find true love over three meals cooked by a blind date in their own home. You can binge watch 46 episodes of this crowd pleaser over on the ITV Hub.
Where the Heart Is |
UKTV Play
| 5 Series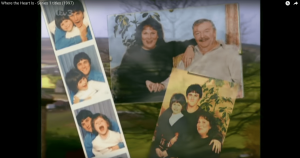 'Where the Heart Is' is a British drama-soap set in the fictional Yorkshire town of Skelthwaite. The series first aired on ITV in the United Kingdom in April 1997. The British classic follows  the lives and loves of two community nurses, sisters-in-law Peggy Snow and Ruth Goddard deal with life's trials and tribulations realistically.
A classic heart-warming TV series to sit and enjoy with the family, bring on the bonding!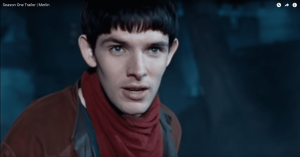 First airing in 2008 and making a welcome come back to the iPlayer is action-packed fantasy adventure based in the fables of King Arthur and his wizard, Merlin, telling the story from when they were young men struggling to understand their destinies.
In this version Prince Arthur is the heir to the throne but he's already acquainted with all those who will one day form the legend of Camelot, including Lancelot, Guinevere, and Morgana – another great binge watch for the whole family.
Call the Midwife |
BBC iPlayer
| 9 Series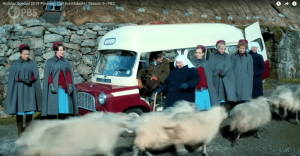 A heart-warming drama series following the lives of a group of midwives working in the poverty-stricken East End of London during the 1950s, based on the best-selling memoirs of Jennifer Worth. It follows newly qualified midwife Jenny, who joins an eccentric, lovable community of nuns who are nurses at Nonnatus House.
First airing in 2012, the iPlayer has all 9 series for the ultimate binge-a-thon of this moving, funny and colorful look at midwifery and family.
Doctor Who |
BBC iPlayer
| 12 Series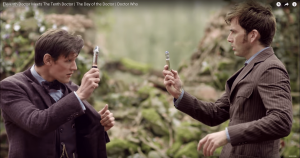 The ultimate binge worthy box set for lockdown with 12 series worth of the doctors adventures.
As we can't travel at the moment, let yourself escape to different planets with The Doctor, a mysterious 2,000-year-old time-travelling figure, and his many companions as they journey across time and space in the infamous TARDIS.