Despite being confined to our living rooms, it's difficult not to look ahead to the summer months. Whether we'll be allowed to take that holiday we've had booked in or not is still to be determined, but there is no stopping you from recreating that fresh and summery feel in your own kitchen. 
Though best known for their black daal and spicy lamb chops, Indian favourite Dishoom has a few other dishes up its sleeve that are sure to deliver on both freshness and that little dose of escapism. Available in their new cookbook "From Bombay with Love", this sweet and bitter paneer and mango salad delivers a myriad of flavours coming from the fresh fruit, bitter greens, and punchy lime and chili dressing.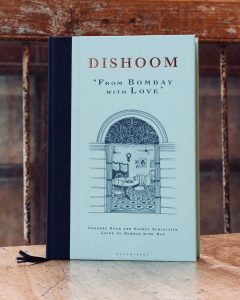 PANEER AND MANGO SALAD
Serves 2
150g paneer
1 tbsp olive oil
1 medium mango, peeled and flesh cut from the stone (200g prepared weight)
60g assorted bitter salad leaves
60ml lime and chilli dressing (page 379)
20g crispy onions or shallots (see page 347)
Flaky sea salt and freshly ground black pepper
TO SERVE
Crispy sesame and onion seed naan (page 365)
Slice the paneer into long, thin slices, about 5mm thick. Add the olive oil and season generously with flaky salt and black pepper.

Slice the mango flesh into long strips. 

Combine the paneer, mango and salad leaves in a bowl. Add the lime and chilli dressing and toss gently. 

Transfer the salad to a serving bowl and sprinkle with the crispy onions or shallots. Serve with the crispy naan.
Dishoom: From Bombay with Love by Shamil Thakrar, Kavi Thakrar & Naved Nasir (Bloomsbury, £26). Photography © Haarala Hamilton. Order online.