Every week The Sybarite collates its pick of the hottest luxury lifestyle news into bite-size chunks. In this week's edition, we cover the launch of M by Montcalm's new Shoreditch spa, the imminent launch of Gran Meliá Nacional Rio, the new Lexus Sport Yacht and Palau's luxury tourism law.
Beauty & Melody Launch New Spa at M by Montcalm in Shoreditch
Beauty & Melody has just launched new spa, located at the 5* M by Montcalm Hotel in Shoreditch. The ultimate urban escape is quickly becoming one of London's most luxurious spas. With cutting edge treatments and highly trained therapists, the spa uses natural, organic products and boasts a spacious gym and aerobics room with state-of-the-art equipment as well as a pool, jacuzzi, sauna, steam room and more. 
Meliá Hotels International Launches Grand Melia Nacional Rio
Meliá Hotels International has launched its first luxury hotel from the Gran Meliá brand in Brazil with the official opening of Gran Meliá Nacional Rio in March 2017. Located in Rio de Janeiro's most exclusive area, São Conrado, Gran Meliá Nacional Rio is one of the most anticipated hotel openings in South America.
Originally built in 1972 by the world renowned architect, Oscar Niemeyer, the famous 'Hotel Nacional' has reopened after more than a decade of being left abandoned. Following extensive renovations, the property has been restored to its former glory, maintaining the hotel's original features.
Renowned Brazilian interior designer, Débora Aguiar has also designed all of the communal areas of the hotel, including the VIP floor and the rooftop.Located on the 32nd floor, the signature restaurant will serve avant-garde cuisine, by highly acclaimed Brazilian chef, Felipe Bronze.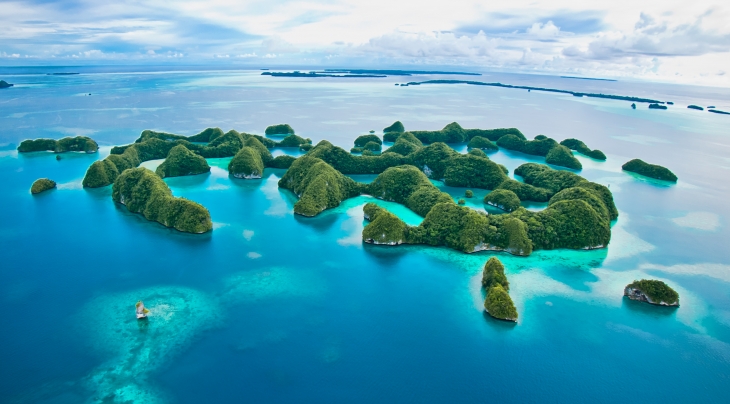 Palau Leader Proposes 'Luxury Only' Tourism
President Remengesau wants to rebrand the idyllic Pacific island state as a luxury destination by proposing a new law that would allow only five-star hotel developments in future. Palau relies heavily on tourism, but overcrowding at popular sites has led to locals complaining about damaged coral reefs and disturbed wildlife. The new law will focus on "quality rather than quantity" in the hope to attract HNW visitors. However, Remengesau says the law will develop the islands in a way that respects the natural environment and those who call the country home.
Lexus Sport Yacht Revealed
Lexus have unveiled a glamorous high-tech, high-performance sport yacht influenced by the styling and engine power of its sports cars. The sleek 12.7-metre long boat is powered by twin 5-litre V8 engines producing over 885hp in total for a top speed of 49mph (43 knots).
The gorgeous yacht is actually 1000kg lighter than similar fibreglass boats and features a GPS, surface radar and underwater sonar on the dashboard. With leather-clad seats, it fits eight passengers and is sure to turn a few heads.