Every week, The Sybarite collates it's pick of the hottest luxury lifestyle news into bite-size chunks. In this week's edition, we cover the Hublot Polo Gold Cup winners, Louis Vuitton's first fragrance in 70 years, Burberry's 'seasonless' radical overhaul and the newest, largest hotel in the world.
China's team Hublot win the Hublot Polo Gold Cup
A gripping final between Team  Hublot and Team Banque Eric Sturdza saw China come out triumphant at last week's Hublot Polo Gold Cup. Taking place on the picturesque Gstaad-Saanen Airfield in Switzerland, the riveting match saw a final score of 6.5-6 to Team Hublot.
With three-days of action packed polo including two sudden death chukkas, it was one of the most closely fought tournaments in the history of the event.
Louis Vuitton launches first fragrance in 70 years
Making up for lost time, the renowned fashion house is launching seven perfumes, each one based around a different flower. Vuitton's first in-house perfumer, Jacques Cavallier Belletrud, is responsible for developing some of the most iconic scents of our generation, including L'Eau d'Issey, Dior Addict, Jean Paul Gaultier Classique, and Stella by Stella McCartney. These luxurious scents are totally exclusive; only available to buy at Louis Vuitton stores (a 100-milliliter bottle retails for $240). Snap yours up while you can.
Burberry's 'Seasonless' collection
Burberry's debut "see now, buy now" straight-to-consumer collection will hit the runway and the brand's stores at the start of London Fashion Week (September 19th). The "seasonless" collection marks the first time Burberry will combine its menswear and womenswear shows at LFW in a radical overhaul. In addition, the British brand will reduce its annual runway shows from four to two times a year, meaning people can purchase the clothes as soon as they're on the runway, rather than having to wait six months.
World's biggest hotel set to open in 2017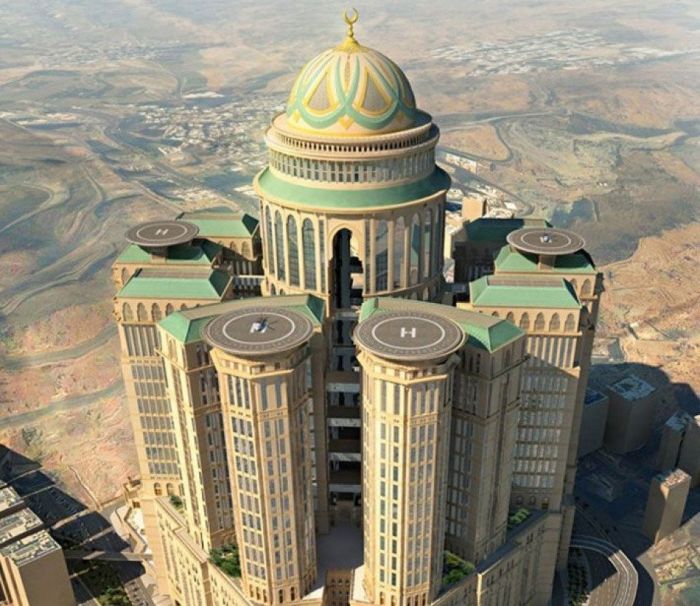 When the Abraj Kudai opens in Mecca, Saudi Arabia, it will become the world's largest hotel. With 10,000 rooms, 12 towers, over 70 restaurants, multiple helipads and a full-size convention centre, this is a hotel fit for royalty. In fact, the Saudi royal family will have five floors to themselves when they want to visit.
The $3.5 billion project and 1.4-million-square-meter building is currently under construction, set to launch in 2017. 10 of the 12 towers are said to offer four-star accommodations while the other two will feature five-star luxury.