London has one of the most diverse culinary scenes, offering a wide range of dining options from so many parts of the world. If you are looking for an easy, accessible option of high standard Indian food, this one's for you.
In the heart of Mayfair, Chef Atul Kochhar has been serving delicious Indian cuisine since Kanishka's opening back in 2019. With a succinct, captivating menu, warm service,  great environment and a good looking cocktail list, this is the perfect spot for an afternoon lunch with a twist.
The sophisticated indoor and elegant outdoor terrace on the well-known Maddox Street makes Kanishka a great choice for a day spent around the centre of London, nestled away from the gorgeously crowded Regent's Street.
Summer days were made to be spent at cute alfresco terraces so we opted for the coziest spot on Kanishka's outdoor terrace. Whilst people watching and enjoying the sunshine, looking down onto busy Mayfair, we started our meals with some unexpected cocktails, Atul's Passion Fruit Martini and a delicious Tandoor Pineapple Rum Punch. Both bright, vibrant and packed with flavour, the infamous cocktails were a perfect palate cleanser to our meal.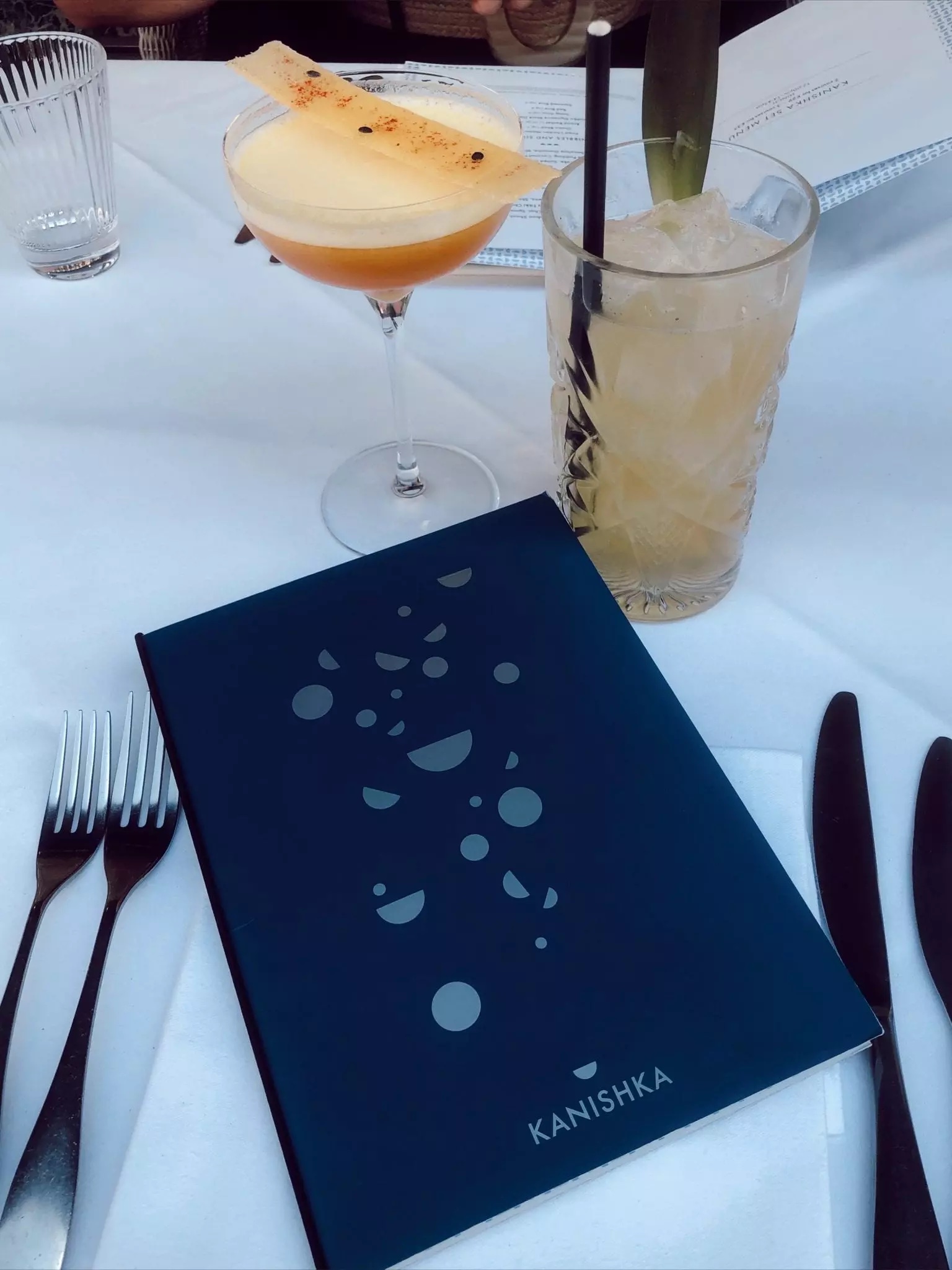 To start our Kanishka food journey we were served a selection of poppadoms with chutney, while waiting for our starters. Our first course consisted of Mizo Vawksa with Stir-fried Chicken, Pak Choi, Spinach and King Chillies and Misa Mach Poora with Grilled Prawns, Shidol Chutney. The chicken was really tender, rich and spicy –  full of flavour! The grilled prawns were nice, large, juicy and meaty prawns, but from our point of view, they were not as seasoned as you'd expect at an Indian restaurant.
For our mains, we picked the Mango and Raisins Stuffed Paneer with Courgettes Fritter and Malai Curry and the Mixed Grill of Chicken Tikka and Lamb Seekh. Paneer, or Indian cottage cheese, when cooked well, can be an absolute delight of Indian cuisine, and this one was really appetizing. The dish did not pack an incredible punch, as might be expected of Indian food, but with a creamy curry and a crispy and tender courgette fritter we were left wanting more.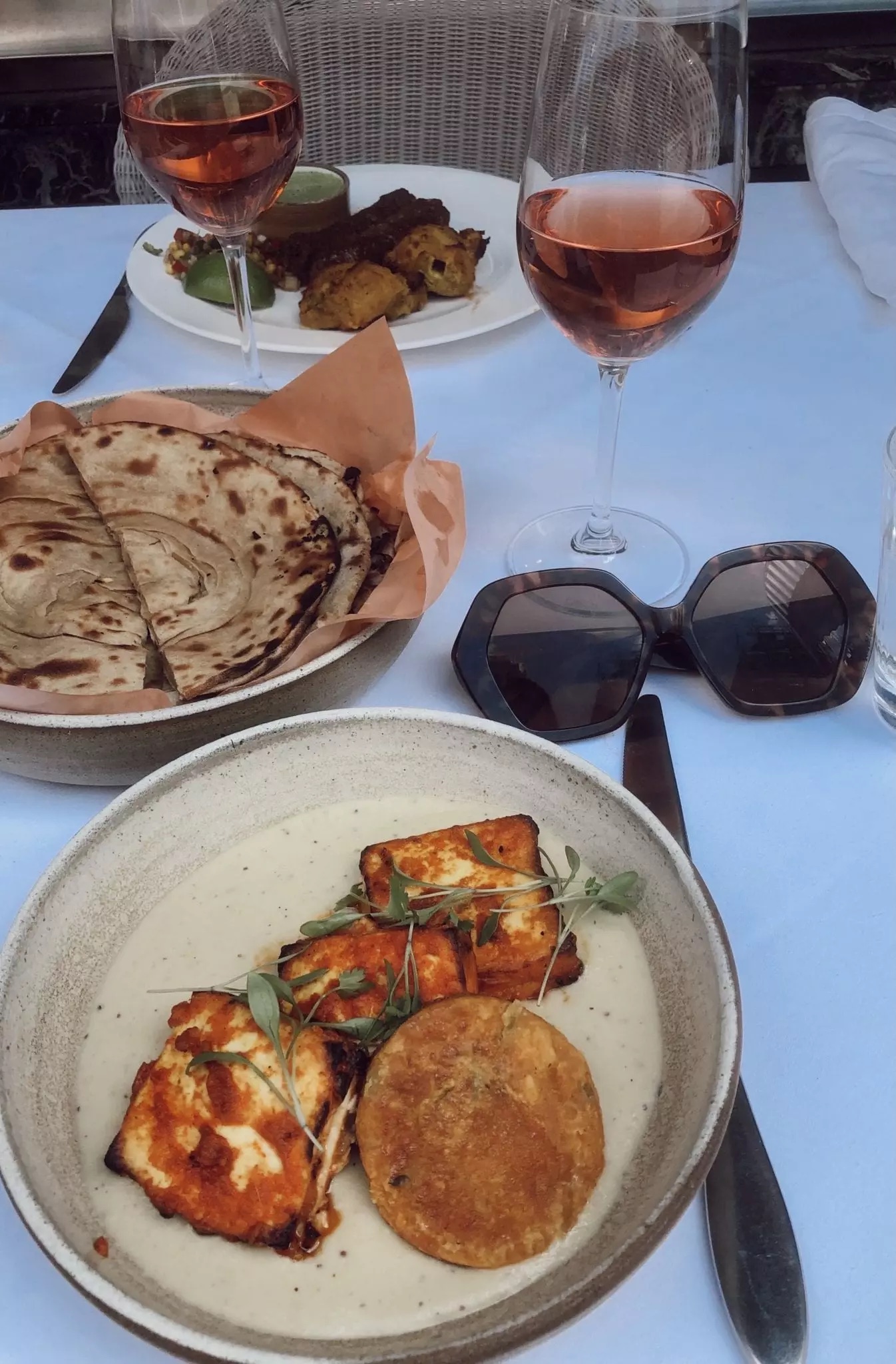 The Chicken Tikka and Lamb Seekh were one of the highlights of our lunch. The tikka spice is a signature of Indian cooking, and Chef Atul Kochhar has perfected it in this dish. Every single piece of both the chicken and the lamb were grilled to perfection. The dish came with a succulent sauce that in accompaniment with the food, gave so much flavour to the entire plate.
Although we didn't really have much space for dessert, we couldn't miss the opportunity of trying and having a sweet treat to finish off our meal. As on most menus, the word 'cheesecake' drew us right in and it did not disappoint. A really sweet caramel cheesecake with chunky salted chocolate flakes. Simply delicious. We also ordered the Dark Chocolate Ganache with Mint Granita. The chocolate was rich and gooey which, although quite a lot after our heavy meal, was very moreish, but perhaps did not need the mint jelly on the side.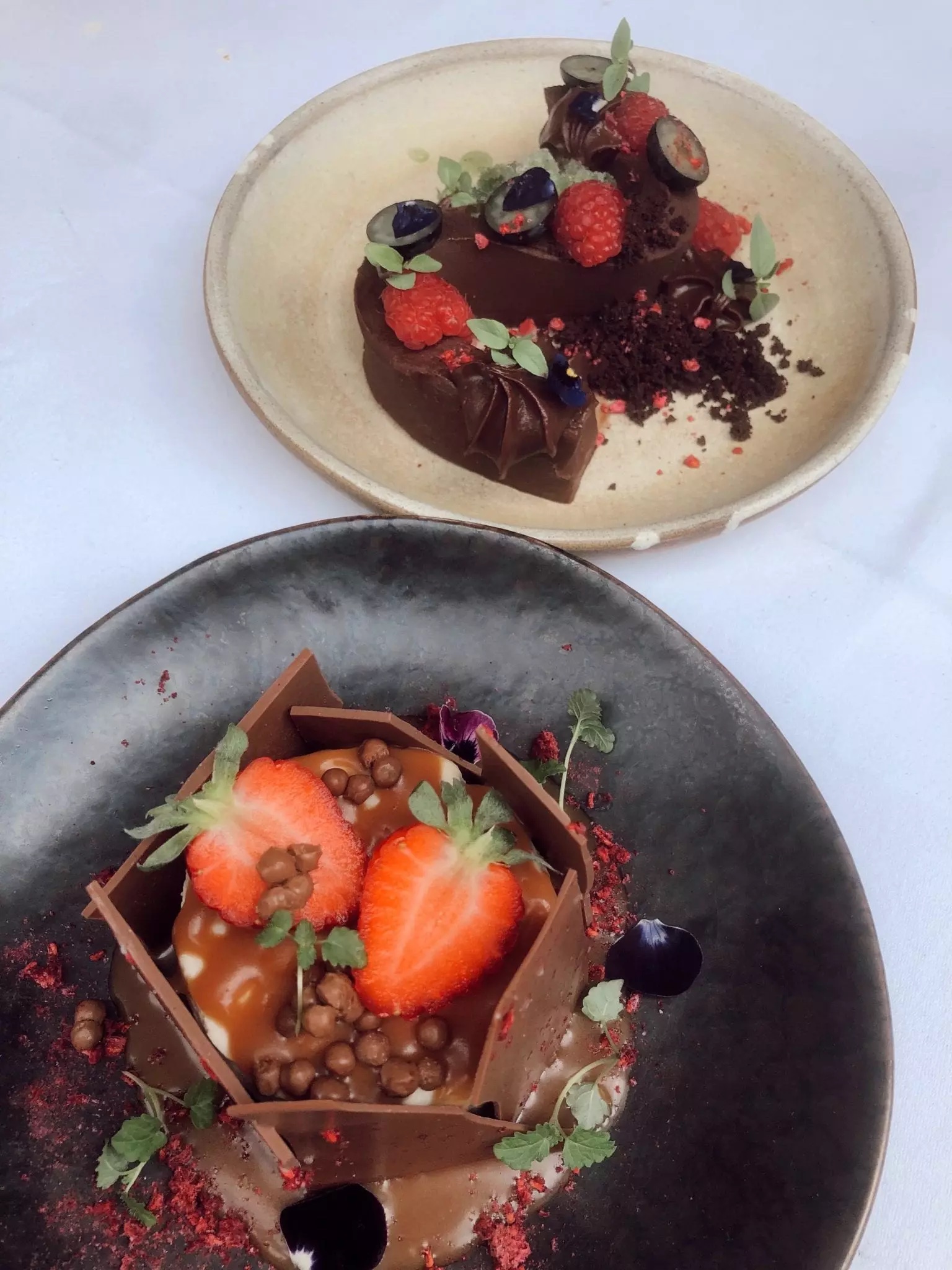 We had such a lovely time at Kanishka. Albeit not the most innovative Indian menu we have ever experienced, it's without a doubt a delightful journey for the senses. Perfect for a quick afternoon lunch!