Forget the world of cosy over-indulgence brought to you by Hygge, 2017's new lifestyle trend is the Swedish concept of "not too much, not too little." Lagom translates to "enough, sufficient, adequate, just right." Lead a frugal yet fruitful existence with The Sybarite's top picks of the best Scandi retreats to start afresh…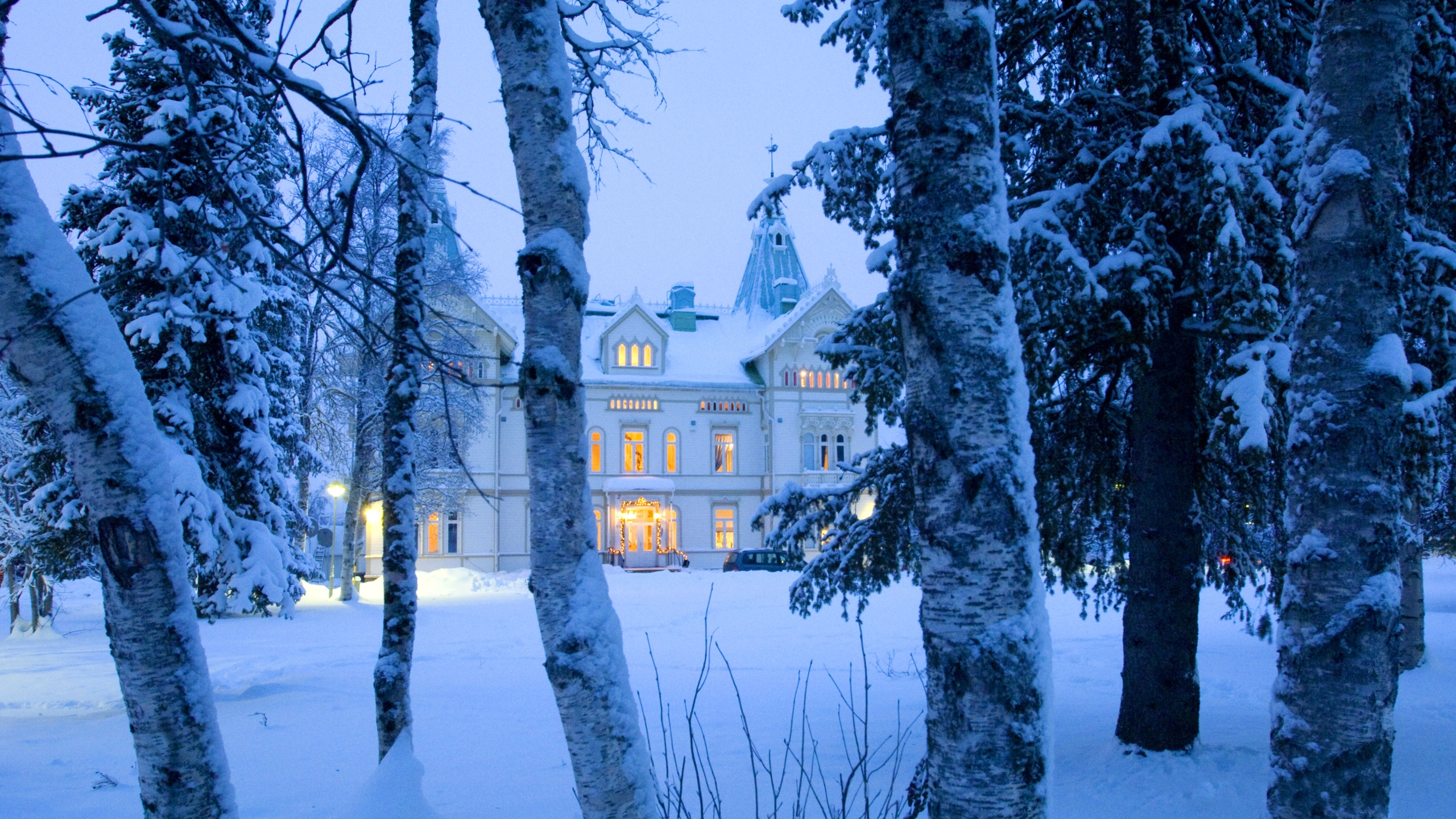 Fjällnäs, Sweden
Fjällnäs, Sweden's oldest mountain hotel, is an exclusive sanctuary where you can experience continual, dramatic changes of nature. A stay in the summer differs dramatically from a stay in the autumn – when Fjällnäs's first visitors arrived more than 130 years ago, they were attracted by the pure, unspoilt, beauty – and this still applies today. The hotel's facilities and accommodations are characterised by architecture in tune with the surroundings, solid craftsmanship, and natural materials reflecting the values of Nature.
Falsled Kro, Denmark
It was on the island of Fyn, "the garden of Denmark", that Hans Christian Andersen was born, and it has been immortalised through his fairy tales. Today in Millinge, a small village on the island, other tales are being told, notably that of a man who makes his recipes into true Scandinavian legends. At Chef Per Hallundbaek's table, the salmon is smoked on site and the turbot comes with vegetables and herbs grown in the kitchen garden. Upstairs, guests can stay in small loft rooms with white brick walls, minimalist décor and soft lighting at Falsled Kro.

Storfjord, Norway
Storfjord Hotel is a secluded luxury boutique hotel situated in Glomset, on a wooded hillside that enjoys a splendid panorama of the Storfjord. While the view itself is well worth a visit, you will enjoy this beautiful haven from hectic everyday life. The rooms at Storfjord Hotel are spacious where Norwegian tradition meets design and modern comfort.
Búðir, Iceland
Probably the most remote hotel in the world,  Búðir is set in one of the most beautiful places in Iceland, just a couple of hours drive from Reykjavik. This elegant hotel is in a league of its own, boasting all amenities; a charming atmosphere, great service, and a restaurant renowned for its exquisite cuisine. The tranquillity of the countryside and the force radiating from the Snæfellsjökull glacier inspire and invigorate guests.
A great excuse to make the trip to Iceland? Take part in the 5K WOW Northern Lights Run, Iceland's newest light spectacle that takes place on 4 February 2017. This spectacular new sporting event will brighten the grey winter season and see the streets of Reykjavik lit up in a spectrum of colour as hundreds put on their running shoes on. Each participant receives an illuminating LED wristband which will synchronise with their personal running rhythm.