If there's one thing this year has taught us, it's that self-care should not be neglected. Be it as simple as lighting a scented candle before bed, eating your greens, or making sure you go out for a walk during your lunch break, keeping mentally and physically fit is instrumental during these uncertain times. "I first discovered CBD about four years ago in the middle of my rugby career," shares Grayson Hart, co-founder of premium CBD brand Pure Sport CBD, which has endorsers like former Olympic swimmer Michael Jamieson and Team GB heptathlete Ellen Barber. "I was looking for a natural alternative to pain killers as I had chronic knee pain and was taking a huge amount of pain killers to maintain my level of training. I knew it was so bad for my health and wellbeing to be reliant on these painkillers so was so excited when I learned that CBD was helping so many people."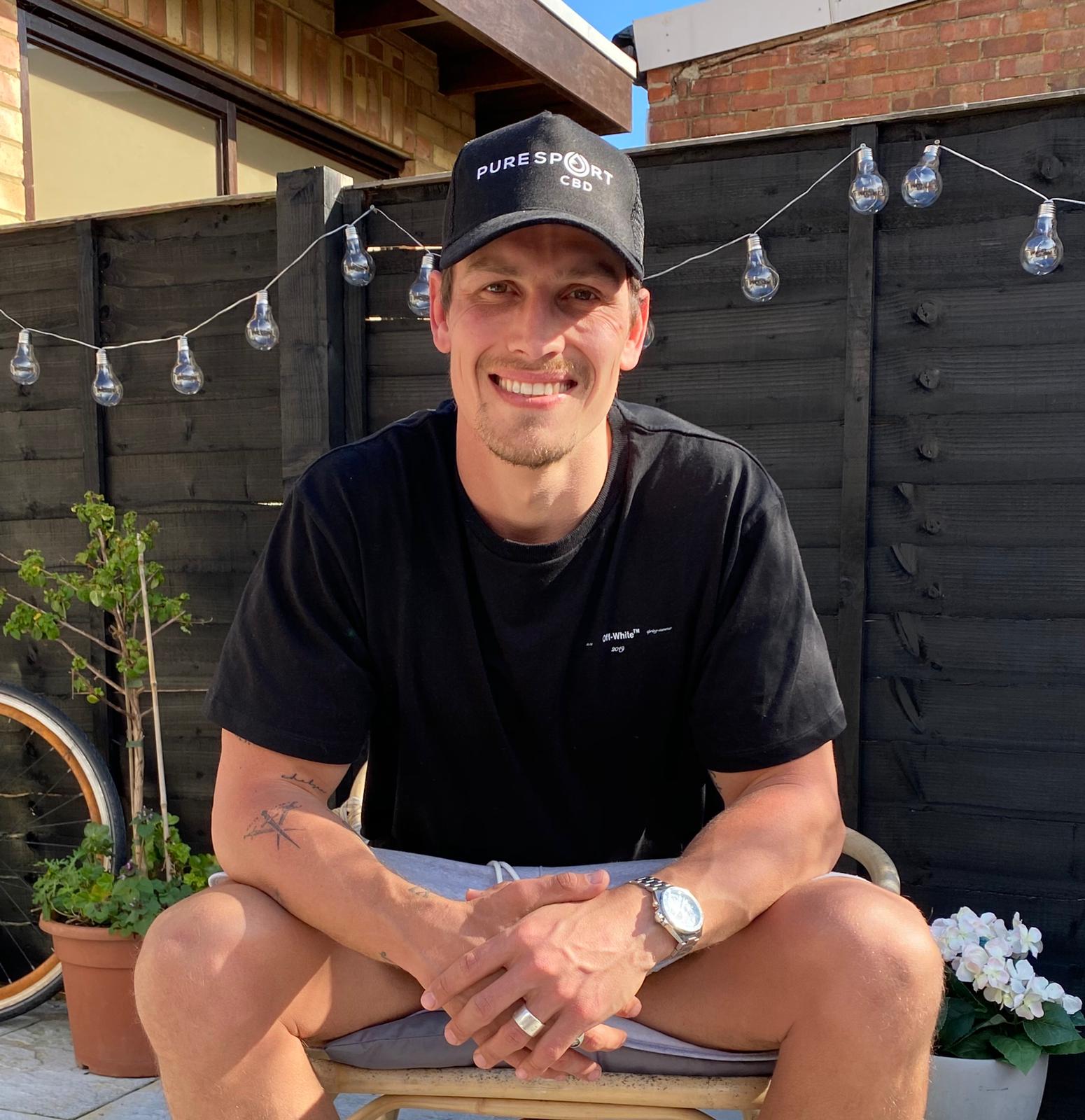 Hart explains that he first became interested in CBD when he heard elite American athletes in the NFL and UFC speaking about its benefits, not only in relation to pain relief and physical recovery, but also in improving sleep quality and stress. "Poor sleep is one of those things that can have such a knock in effect in daily life, it can effect our moods and decisions and can sadly become a bit of a slippery slope in terms of our lifestyle decisions," says Hart. The Sybarite's Ina Yulo Stuve speaks with Hart to find out more about why he's so passionate about CBD and why more people are turning to his products during the lockdown.
Were you apprehensive when you first heard about CBD?
I was apprehensive at first because of the drug testing I underwent as a pro rugby player. I couldn't get the clarity I needed from other companies and [this] is what led me to launch Pure Sport CBD—to provide the world with batch-tested, certified CBD products they can 100% trust.
What are the common misconceptions people have about CBD?
We are still very much in an education phase around CBD which is exciting because more people are becoming more aware of how amazing it is and the word is spreading. The biggest misconception is that CBD has a psychoactive effect or makes you high or drowsy. Because most people think of cannabis-based products, the first thing they think of is people smoking a joint. CBD is a compound that is extracted from the hemp plant and has some amazing healing benefits yet does not get you high. THC is the main cannabinoid that gets people high. That is why it's important to do your due diligence on which CBD company you buy from and make sure there is clarity via lab reports on exactly what is in the products.
Did you always want to be an entrepreneur?
I never thought of myself as being a future entrepreneur. I was always very interested in questioning the main stream perspectives and making sure I understood things from different perspectives to help me forge my own view point. I was never a good student and didn't excel in school, but I was always very keen to learn from other people's knowledge and experiences. These things I think have helped me turn my injury issues in rugby into a business opportunity by being open to explore CBD early on. Having a beginner's mind-set in business has helped me by knowing I always have something to learn and that I certainly do not have all the answers. To me, having a business is an amazing chance to collaborate with people who have the strengths that I don't have in order to keep growing. 
Are there any advantages that you and your business partner have as professional athletes?
The biggest advantage is that we launched our business because this was something we truly wanted for ourselves yet we could not find. We also know that athletes are cutthroat in the sense that if something doesn't work they aren't going to use it or endorse it. So one of our values is providing only the most effective and premium products. One thing that being in a team sport has taught us is the value of having a collective buy-in. At Pure Sport, we are more than a company with great products, we are building a brand around community and connection through our staff, ambassadors, and customers, and I think this is something we have seen huge value in in sport. 
What does a typical day in your life look like?
Wake up and go to the gym for an hour, usually at 7am. Go into the office with my wife, Chelsea, who also has a role at Pure Sport, and our two dogs. We usually have a short team meeting around plans and updates for the day and any encouragement to boost team morale! I get stuck into my own work roles for the day and any number of phone or Zoom calls in the diary for the day. I usually meet and interact with our ambassadors, which is a role I really enjoy too. I get back home at around 8pm to try my best to switch the brain off from Pure Sport and put the phone and laptop away, which can be very challenging.
Tell me more about your product line and the team's process for product development
We have a range of five different strengths of Premium and Organic CBD oil from 500-3000 mg with no THC, 500 mg CBD turmeric and ginger capsules, 1000 mg CBD Muscle and Joint balm, CBD and vitamin B5 face moisturiser and a CBD aloe Vera hand sanitiser. We launched this brand as athletes who wanted to see real benefits, so we have had a core value of only ever introducing products that truly work and benefit people. We are in it for the long game, so for us, it is about having the most high-grade raw materials and the most advanced manufacturing methods to develop products that truly make a difference.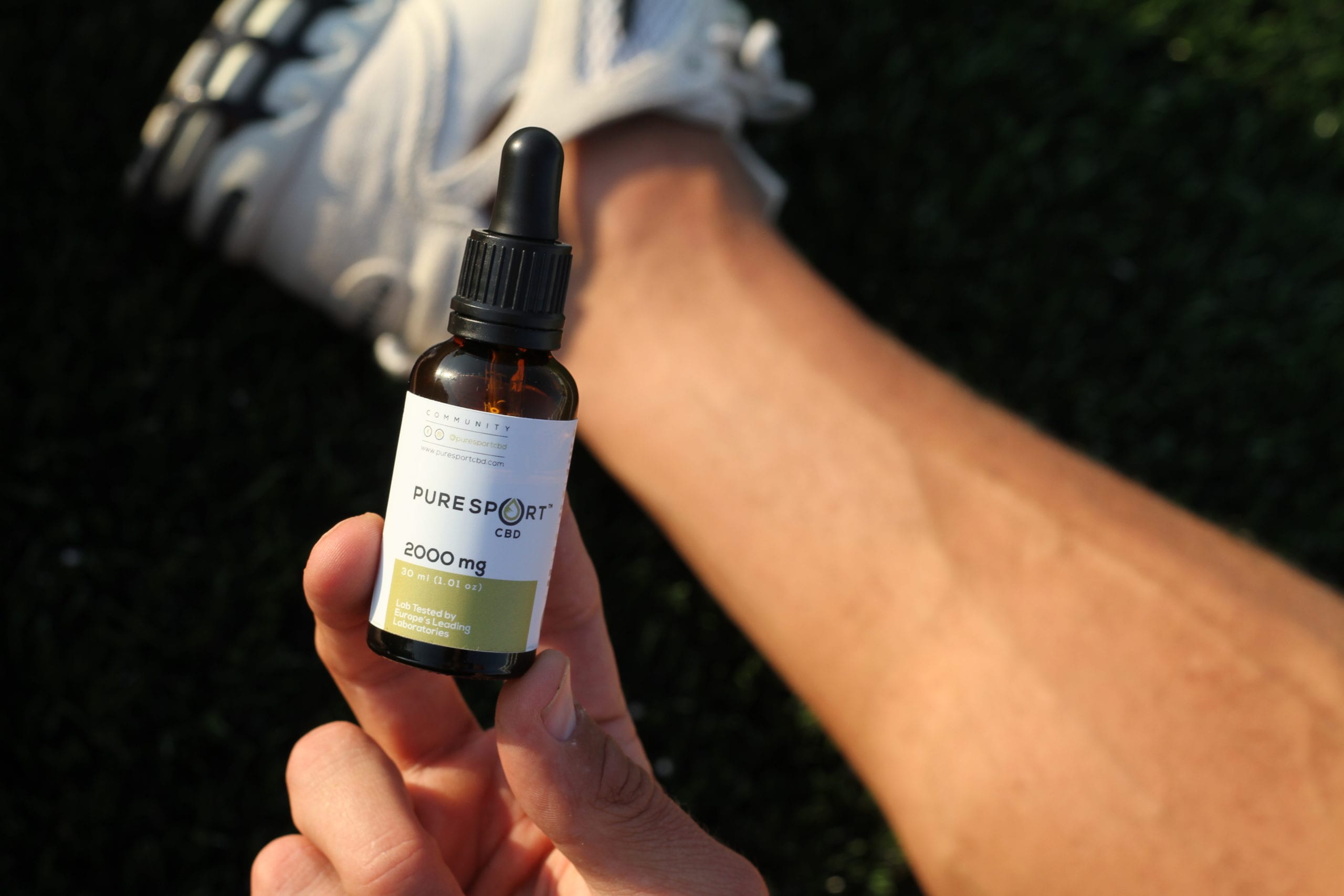 What have been the biggest challenges for you in getting your product off the ground?
[To get our products to] the level we want to, to create the products to the exact specifications in order for them to pass the level of batch testing we needed in order to show they are safe for drug-tested athletes was immense. it was what we founded the brand around though, so for us it was a non-negotiable. Also, CBD has many restrictions in marketing as it is, so it's challenging to spread the word with those restrictions in place! 
How has lockdown affected your business? Were you hard-hit, or did you find that customers needed your products more due to their lifestyle changes? 
There has definitely been some big hurdles with our business that we have had to adapt and change through the lockdowns, but thankfully we have managed to do that well and still move forward. We are fortunate that our business is majority direct-to-consumer via our website, and through the challenges people have faced with the lockdowns and all the uncertainty going on right now, people have been finding our products so helpful with stress, anxiety, and rouble with sleep. People have really responded so positively to our products and have reported so many amazing benefits.
You set out to provide a product that athletes could safely use whilst being effective. Is your community still solely made up of athletes or has your customer base widened?
Our view point all along with Pure Sport CBD was to be seen as the most trusted and effective CBD in the world for everyone, not just athletes. The opportunity we saw was that if we could create products that were certified safe for drug-tested athletes, we could use the platform and integrity athletes have to help break down the stigma some people may have around CBD and also provide 100% transparency on what is in the product and to prove the premium standard. Sadly, many CBD products out there are just not up to a good standard. We truly see CBD as a product that can be helpful for anyone and everyone for different reasons and are working to create a brand that portrays that and helps educate people on that.
What's the first thing you're going to do once getting out of lockdown? 
For Pure Sport, it will be to put on some sort of amazing fitness and health event to bring together all our amazing ambassadors and customers who can make it. For us, the community aspect of Pure Sport is huge. Personally I would love to travel home to New Zealand and see all my family as my last trip home in June was cancelled due to the lockdown!
Pure Sport CBD
Website: https://puresportcbd.com/
Instagram: https://www.instagram.com/puresportcbd/ 
E-mail: contact@puresportcbd.co.uk