One of D&D London's many impressive restaurants within its portfolio, Bluebird is a Chelsea institution renowned for its fabulous location on the Kings Road and its well-heeled clientele who go to enjoy delicious food in elegant surroundings. I've been dining at The Bluebird for nearly ten years and it never disappoints. It was originally launched by Sir Terence Conran back in 1997, taking over a former car garage and turning it into a complex featuring a restaurant, café, club and shops. It became known as a gastrodome due to its vast size and quickly became a firm favourite among the Made In Chelsea set of the day.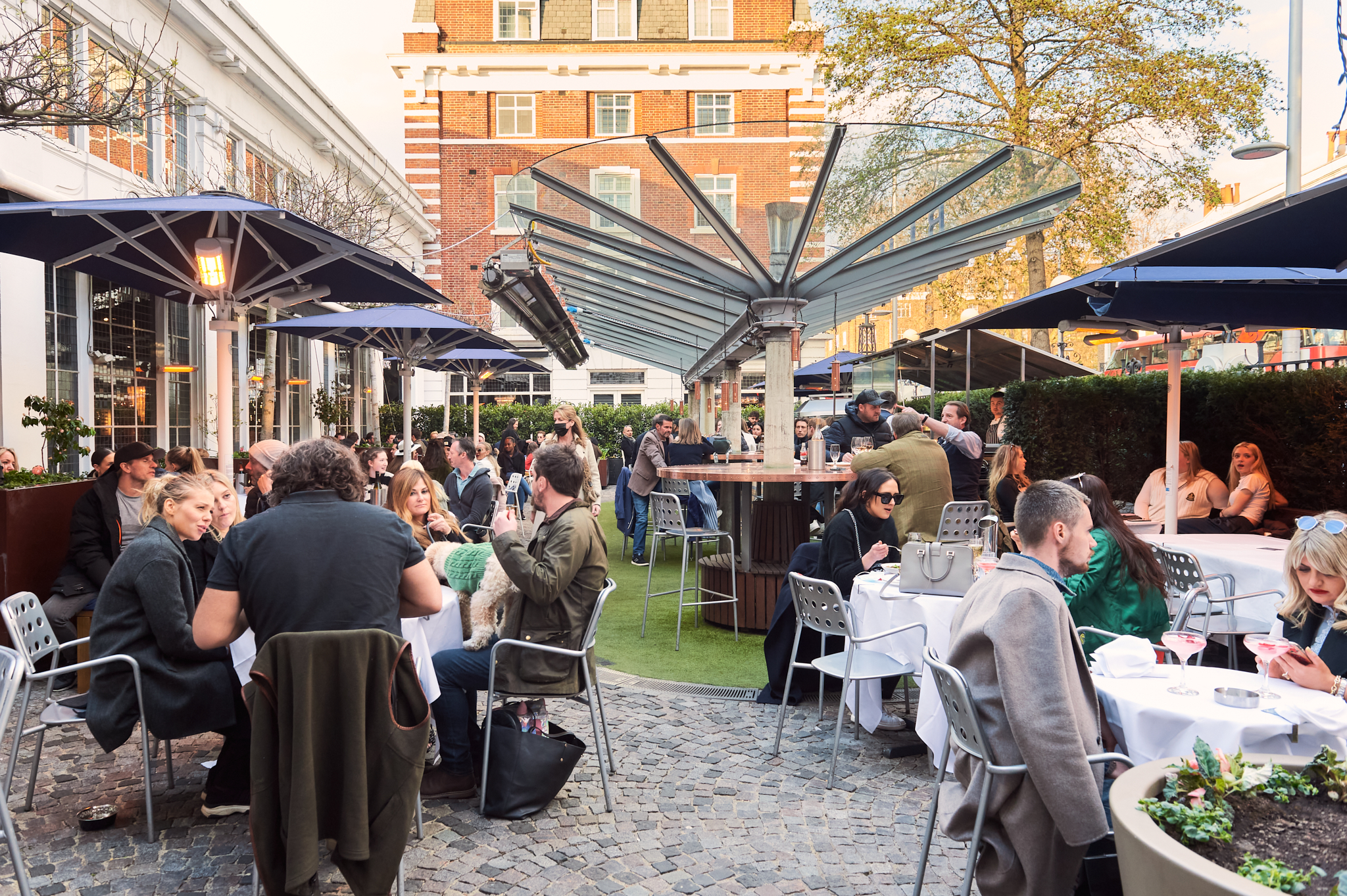 Bluebird has a few different areas to it, all separated from each other – but all very much connected. A casual all-day cafe, ever popular courtyard (even in the rain) which always has something going on and a restaurant/bar upstairs where we were spending our afternoon. 
The décor is industrial chic, New York loft meets refined elegance. Floral displays and trees scattered throughout the restaurant create a sense of calm and bring a bit of the outdoors in, while soaring rust-coloured steel rafters and large leaded glass picture windows looking down onto the action of the Kings Road below create a striking focal point. 
The round bar is set amidst the main restaurant on the first floor which is in fact situated within the old car showroom. It is here you can take a pre-dinner aperitif if you wish and you'll be able to enjoy the atmosphere and spectacle in doing so. 
After being seated at our cosy table in the centre of the restaurant we were brought a glass of Tattinger to enjoy as we settled in for one of our last restaurant outings before yet another tier 3 announcement. As we looked over the menus some warm bread arrived, it was gorgeously soft and I had to stop myself from eating too much of it. I chose the lobster salad to start which was well cooked and seasoned well. My husband had the duck salad and said the sauce took him straight to our last holiday in Malaysia.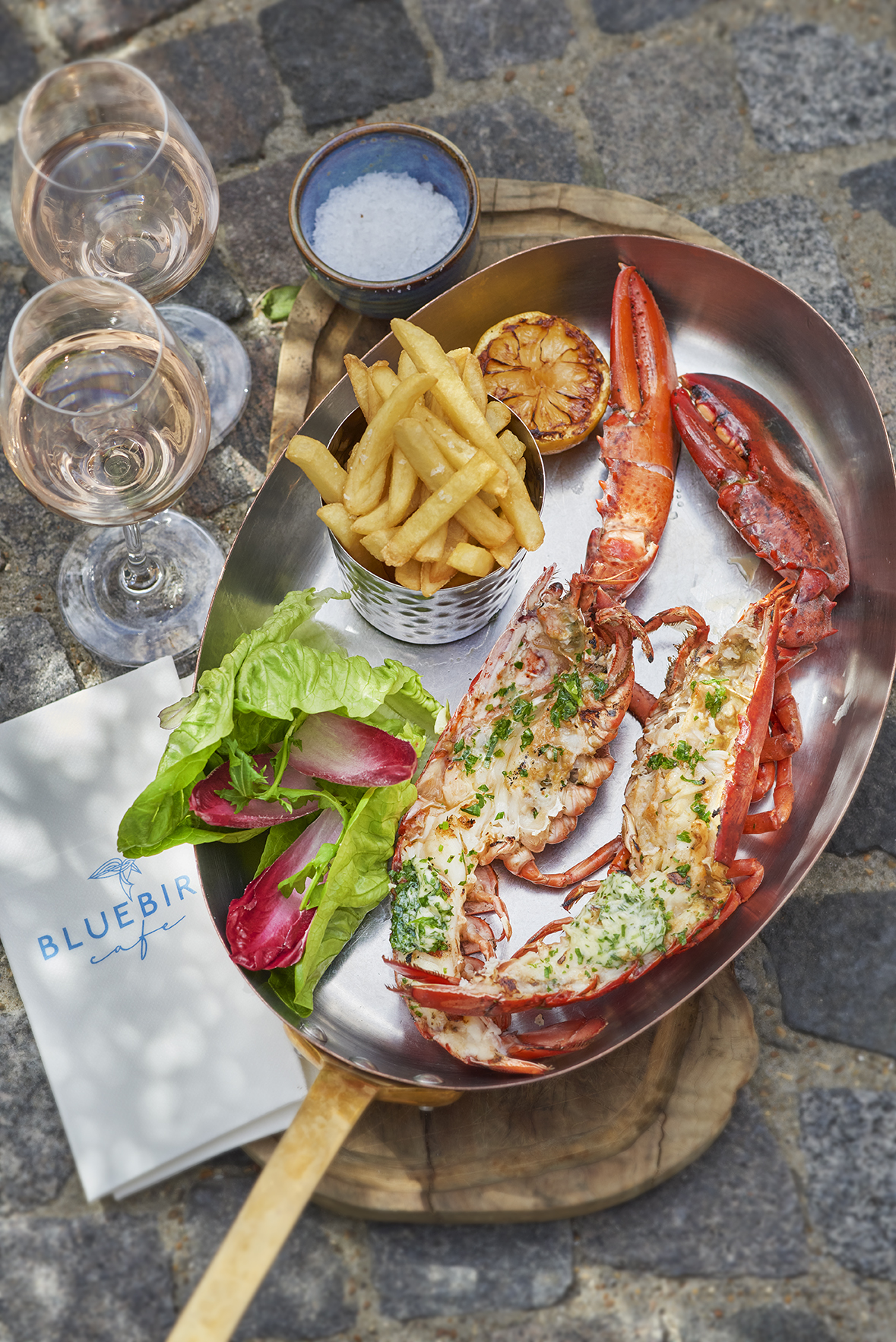 For my main course I had the monkfish tail from the Josper Grill, which is something that I don't ever remember ordering in the past. It was a lot bigger than I expected, with a small bone which ran the length of it. The fish was very meaty and tender, and was served with a white truffle mayonnaise and grilled broccoli. For dessert we shared the hot chocolate cake and mince pie tart, both were heavenly. 
The service we received was above and beyond, nothing was too much trouble and we weren't made to feel rushed to leave our table. Everytime I come back to this restaurant I realise how much I enjoy dining here, next time I won't be leaving it as long between visits.