Alexandra Wood, one of Savile Row's few female tailors, has unveiled her new £60k bespoke collection of stylish menswear – featuring seven distinct styles for every occasion. The Sybarite speaks to Alexandra on how she got started in tailoring, what it's like working in a male dominated industry and her greatest accomplishments. 
Tell us a bit about yourself – your background etc. 
I worked in luxury retail, while studying Design and Professional Pattern cutting at The London College of Fashion. One of the places I worked for was Shanghai Tang, Sloane Square. Here I fell in love with Imperial tailoring, luxurious fabrics and the creativity of designing exclusive pieces and had the pleasure of designing for Royalty, celebrities and high profile women and eventually men. Two years later I was asked to join their bespoke department as their Tailoring assistant and within two days was promoted to the role of the Tailoring Manager at the age of 21. 
I then moved on to opening my own business – Alexandra Wood in 2007, I've had the pleasure of designing suits for a whole host of high-profile men. I helped then politician Chuka Umunna land successive placings in GQ's Top 50 Best Dressed list and being described by best-selling author and GQ journalist, Tony Parsons as the "tailor of the 21st century," which was super exciting!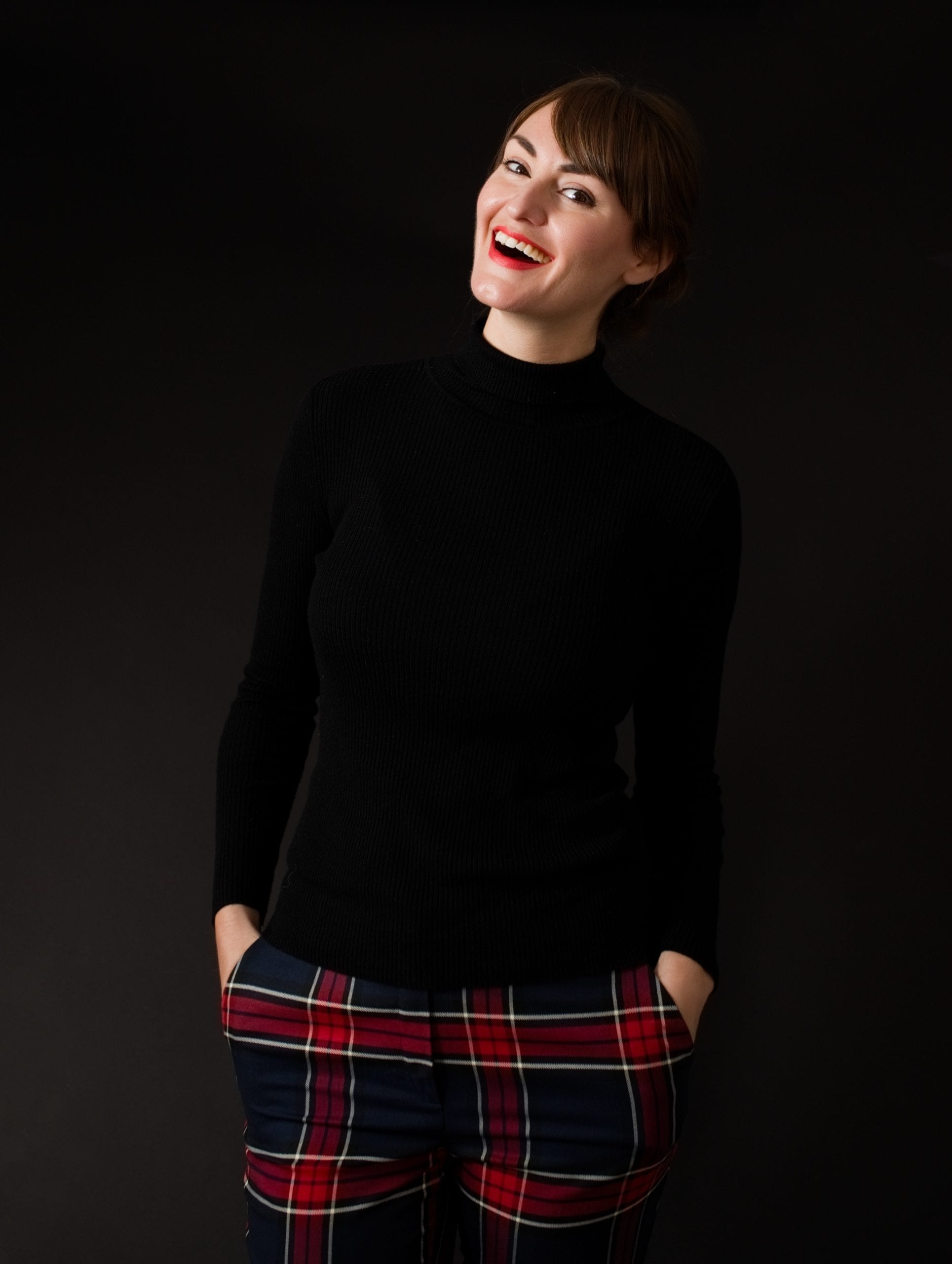 Where did your love for fashion come from?
When I was very young I would always choose my own clothes. If my mum got them out for me, I would disagree and go and swap them. I gave style advice to everyone around me because I loved seeing them look more incredible.
I've always been a highly visual person. When I speak to people, an image comes into my head of how they'd look if they were dressed in something entirely different. I'm often distracted by it, it's unexplainable. 
Why did you choose to go into tailoring and not just fashion?
Tailoring for me is intricate, clean cut and crisp. I'm not interested in relaxed clothes that offer no shape or definition. For me it's not flattering. I also like the containment of tailoring. Effectively it's all centred around one garment- the suit and I enjoy the simplicity of that. Fashion is involved in the way I create my tailored designs but is not controlled by it. I go by what makes my customers look their absolute best over trends and fads.
What was it like opening your store on Savile Row?
There was no grand opening, I started taking appointments and it all flowed from there. I was more nervous about opening our out of town store, that's more of a gamble to be in a destination that isn't synonymous with tailoring. Although my actual shop is, as it is the oldest tailors in the UK.
What has your experience been like as a woman in a male dominated industry?
I never see myself as a woman up against a wall of men. I simply have a passion for what I do. Yes I've had suppliers not be particularly supportive in the beginning as they questioned whether I'd be around for more than 5 minutes, but otherwise my customers are a huge support to me. I think it's exciting. I used to be nervous of rocking the boat and making Savile Row sexier, but now that I'm older I'm completely happy with it.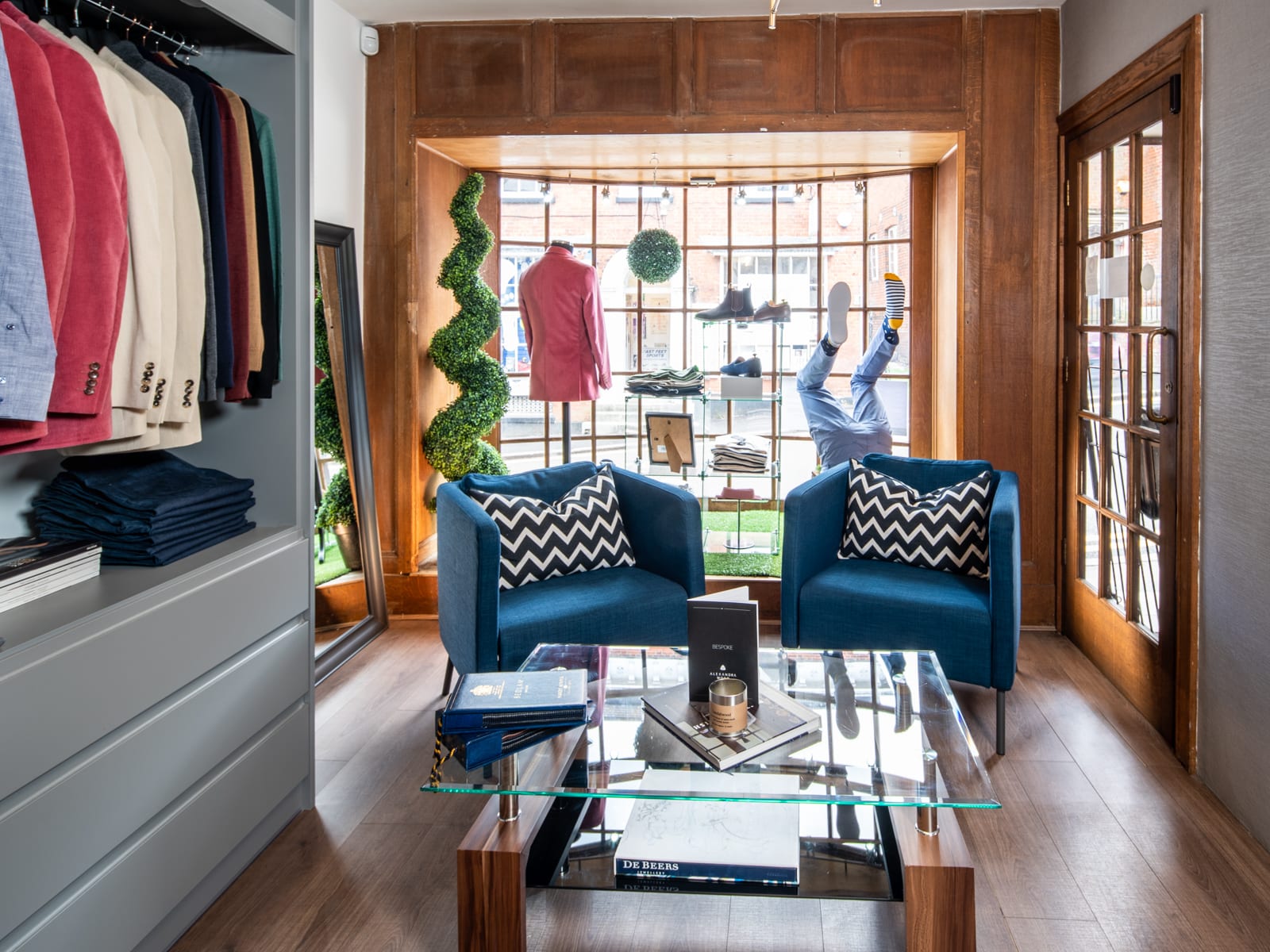 What has been the proudest moment of your career?
There have been so many great moments which don't feel real somehow. When you're the one pushing the business forward, sometimes those exciting moments aren't as acknowledged as they should be. However, I would say seeing my designs land Chuka Umunna on the GQs best dressed list twice was brilliant. Also Tony Parsons, Author & GQ columnist mentioning me in one of his books was a very cool moment. However, for me it's really about each individual whose face lights up when I've made them something truly special. I can see what they'll look great in before they can, which can be hard to explain, so when they say- Now I get it and keep coming back for more that for me is always the greatest success.
You create collections as well as doing bespoke tailoring – do you have a preference and if so why?
Great question! I love both. The intricacy of bespoke and attention to detail is what I love. The fine tuning of a garment and making sure it fits to perfection is a very enjoyable experience. On the flip side, designing collections means I can let rip with my creativity. It's my chance to create a collection of clothes that I believe will make my customers look fabulous. Each piece is designed to interlock with one another in order to make looking good effortless; something my customer very much welcomes.
How has the pandemic affected your business and how have you managed to adapt?
My nature is to believe that everything is easy and overcome-able but it's been tough. With no occasions, events or workplaces to go to there's been no real pull for people to buy as they usually would. However, I used my time to work on my style book which will be coming out next year, I launched our new website and I started creating a collection of tailored casual clothes that still look sharp and that are unique. My raincoats went down very well, which was great! I've also launched my £60,000 wardrobe where I can design absolutely every single piece of a man's wardrobe which will be exclusively designed tor them, fit to perfection and flattering. This I'm most excited about. 
Who would be your dream customer – who would you love to dress?
I would love to dress Harrison Ford. He's got such a great, timeless look and I could see him in such a number of outfits, all completely different but that would make him look even sexier.
What is next for Alexandra Wood?
We're continuing to expand our online offering. We've had such a great response to our designs, that it's a case of designing more, to keep things fresh. Then there's the book coming soon and we have pretty huge plans for the next few years but that'll take some time to come to fruition