Global fashion powerhouse Versus Versace has today announced a major collaboration and partnership with British superstar ZAYN. The former member of worldwide-hit boyband One Direction will design a collection for the Versus brand, and will be the face of Versus in upcoming advertising campaigns.
The collaboration may not come as a surprise to some, as ZAYN has always harboured a love for fashion, wearing a futuristic Versace robotlike arm sheath to the Metropolitan Museum of Art's Costume Institute ball in May and creating a 23-piece streetwear line under his own name earlier this year.
The 23-year-old R&B singer has become a known face in the fashion world through his relationship with supermodel of the moment and IT girl, Gigi Hadid, who is close friends with the brand's matriarch, Donatella Versace, who said at London Fashion Week that ""Versus is the rock and roll soul of the Versace family and has always been associated with music."
ZAYN will design a capsule collection of men's and women's clothing in close collaboration with Donatella Versace for Versus under the ZAYN X VERSUS label. The collection will debut in Versus stores worldwide and on the website in May 2017.
A percentage of the net proceeds from the ZAYN X VERSUS collection will be donated to charity.
Additionally, ZAYN will star in the next two Versus advertising campaigns; the first, for the Spring /Summer 2017 collection, will debut in February 2017, and the second will appear later in the year, no doubt broadcast to his combined following of 35 million on Instagram and Twitter.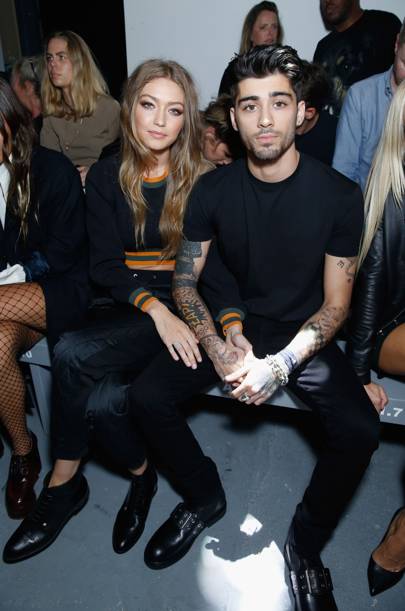 "ZAYN is one of the most exciting personalities on the world stage right now" Donatella Versace said. "When we first met, he told me how much he loves fashion. I thought it would be fantastic to collaborate on a new Versus collection together.  And, given ZAYN's huge fan base around the world, I expect there will be a lot of excitement about what we create together."
ZAYN said: "I think Versus has always been a very cool brand.  It's a great brand for me and for people in my generation.  I've always wanted to design clothes, and there's no brand I'd rather design for than Versus. The bonus is that I get to collaborate with Donatella, whom I love and admire. I know we'll create something amazing."