Drawing on the tradition of men-only clubs established in the west-end of London, women have been focusing to even out this sexist tradition with their own, intelligently led private members clubs – from 1888, when the University Club for Ladies opened on New Bond Street at the instigation of Gertrude Jackson, from Girton College, Cambridge. Clubs for women have since become increasingly popular, here The Sybarite takes our pick of the top exclusive clubs for women below…
"A haven in London for educated women"
"The Club was founded in 1886 by a group of women who had studied at university (but at that time were not allowed to graduate) and found that there were no facilities for educated women in London at that time," says chairman Ann Hallam who is a consultant at a city law firm. "They were amongst the very first women who went to University." As it's a pretty exclusive place, women thinking of becoming members must be proposed and seconded by two existing members, those applicants who do not know a member will be invited to see the premises and to meet some of the members informally.
"(The club) has afforded opportunities to meet and make friends in a city where friendship and companionship may be hard to find," says Hallam. "Particularly for younger members to take advantage of the knowledge which older members are keen to pass on. Our oldest member is over 90."
Membership options reflect the diversity of the clients with reduced prices for those who are studying, live out of town or are under 30.
Yearly membership is from £114 – 609.
"Health is Wealth"
Grace Belgravia is fully equipped with a spa, hammam, Atelier, restaurant, bar, relaxation areas and a gym complete with trainers who utilise a unique methodology specifically created around the female body, mind and spirit, founded in the concept of 'prehab' training."Grace very much reflects the values of Arianna Huffington's Third Metric, a piece which states that we must champion wellbeing, wisdom, wonder and giving in order to balance the quest for wealth and power," says founder Kate Percival. "There's been a paradigm shift which means that increasingly women are seeking out other women's company. Not that they don't love their husbands and partners, but they often have deeper conversation with women than men. Women have become less competitive with each other, more embracing and there appears to be a sorority that is stronger than it's ever been."
Yearly membership: From £1,875 – 7,500
"What belongs to you will come to you, when you create the capacity to receive it."
Membership is by invitation only, although by filling out their online pledge, you can encourage them to consider you for membership, just be sure to have a good answer to the question; 'What do you value most in life?'
"The way women connect with each other is unique," says founder Lisa Tse. "We have a tendency to overly criticise ourselves and often underplay our successes and achievements. In a collegiate environment of women, we thrive as we are always so supportive of our friends and aim to bring out the best in each other in a way we never do for ourselves."
"We are also in desperate need of providing role models of real women living real lives who are successful on their own terms. We need to move away from traditional stereotypes of businesswoman and success and embrace the diverse and rich experience of inspiring women with amazing stories to tell."
Yearly membership is from £1,500.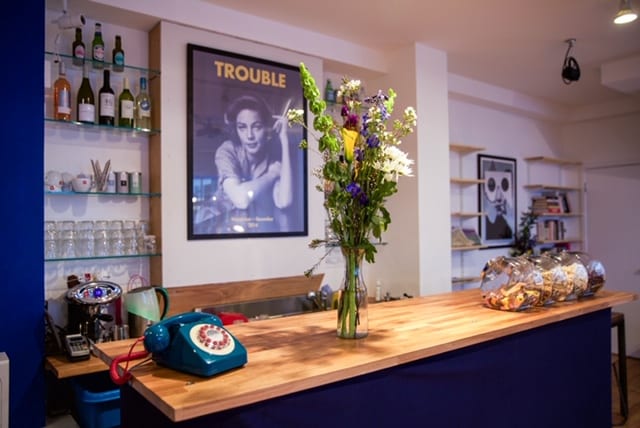 "She was looking for Trouble, and she found it"
The naughty younger sister and latest addition to the private members club family, the Trouble Club was founded by Joy Lo Dico, editor of Londoner's Diary in the Evening Standard. Lo Dico's team also includes PR guru Zara Shirwan and Frankie McCoy. "There's something special about letting women – often in the minority in the workplace – be in charge of the room," said Lo Dico when asked why she started the club. Membership is more straightforward that other clubs and the rates are kept low so that no one feels they are priced out of the conversation. "We are terribly exclusive," jokes the website. "You'll need to be woman or a man, and be one of the following: smart/sociable/witty/trouble. Do you qualify?"
Yearly membership is from £10 – £50.