James Barnor, a household name as master of photography in Ghana for decades, has at the age of 91 gained appropriate cross Atlantic recognition with a splashing and heartfelt retrospective honouring his works in London's Serpentine Gallery. The exhibition, named Accra/ London, a retrospective, shows the ease and warmth of Barnor's photography in drawing together the era of Ghana's pre to post colonial independence, and the Black British culture that was booming in swinging London in the 60s.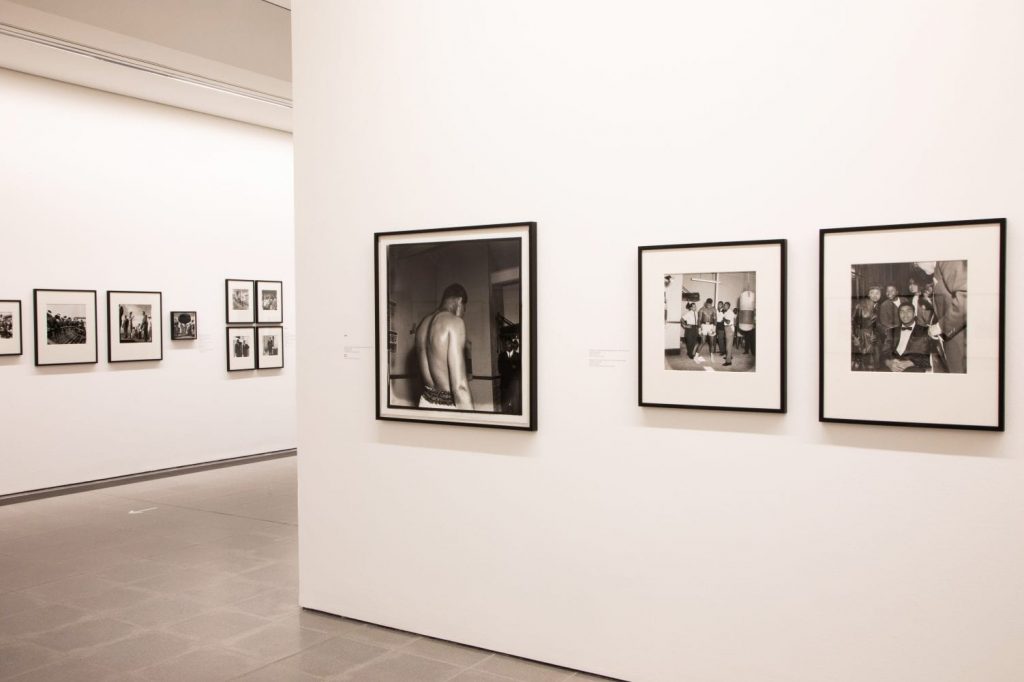 His work, perhaps not as well known in his active years, shows the images he captured in both Accra and London from the 1950s to 1980s. The retrospective begins in Accra in the 1950s, where Barnor set up the Ever Young Studio, a photography studio known for its impeccable retouching skills. Barnor referred to Ever Young as a sort of 'community center', drawing in people from all walks of life. 
And from the get-go it is clear Barnor is a master at capturing the joy in near independence Ghana, and the ease of the highlife era in Ghana. If you have ever visited Ghana or spent a significant amount of time there, you will know Ghanaians to be abundantly friendly and incredibly welcoming people, and this sentiment is felt through all of Barnor's photography. 
In 1959 Barnor moved to London, and continued to capture African diaspora in ways only he could. Barnor's most iconic photograph captures Mike Eghan, famous BBC Africa Service correspondent, jumping through Picadilly Circus in 1967, arms spread in joy. The subject takes prominence – we forget about iconic Picadilly Circus and are drawn solely to Eghan. This image is one of many in Barnor's street photography series that truly captures the development in his photography, as well as showing a wonderful juxtaposition between his time in Accra and in London. 
The familiarity to and ease of his subjects makes Barnor's works especially significant – photographs of the ordinary Ghanaian feel just just as accessible as images of for example, Kwame Nkrumah, who is seen smiling and kicking around a football, at a pivotal time just before becoming Ghana's first president post-independence. Muhammed Ali is hung equally to images Barnor took for pioneering South African magazine 'Drum', and Barnor captures a similar attitude in both, which elicits a rare personal connection with the subjects.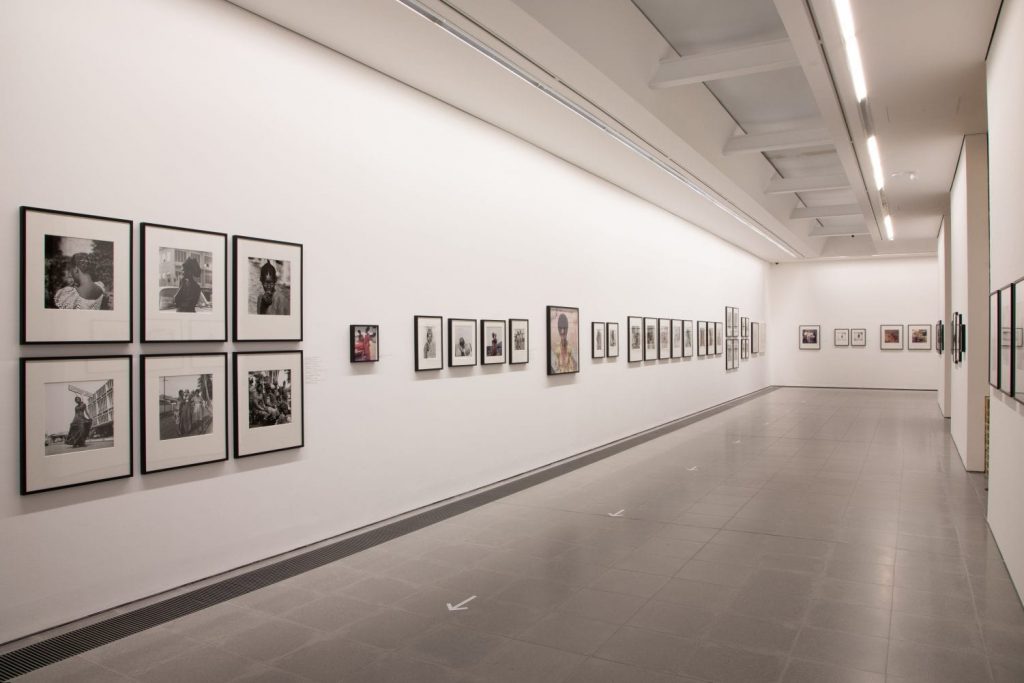 In the early 1970s, Barnor moved back to Ghana, to open the country's first colour processing lab as well as a portrait studio. The coloured image 'A shop assistant at the Sick-Hagemeyer, 1971' shows a woman with plastic containers standing outside a shop. This is a just peek at Barnor's future use of colour to show the beauty of post-colonial Ghana. 
Barnor's love for both Ghana and the UK is abundantly obvious – not just through his multiple moves from one country to the other – but in his ability to capture both countries accurately as they were at the time. He subtly highlights people in political moments, sporting events, fashion and culture just as significantly as he highlights everyday life, giving immeasurable insight into an exciting as well as important time in Ghanaian history. 
Barnor's retrospective is a must visit for those who know about the Ghanaian's works as well as those who don't – Barnor's ease in capturing his subjects welcomes anyone to follow the exhibition's journey. Barnor holds a special place in my heart – growing up in Ghana, studying in England, I too have moved between the two countries for a long time and see both places as my home. My grandfather, who passed away in January, lived in Ghana for over 40 years and has been a huge fan of Barnor's works for as long as I can remember. I know he would agree with me in saying that the retrospective at The Serpentine does Barnor's work immeasurable and due justice.