Relaxing at home with a glass of wine has taken a new meaning this year. Though research shows that the UK's overall consumption of alcohol reduced by half during the pandemic, for many, it has meant opting for quality over quantity. "Customers in the UK now buy fewer bottles, but they more often choose more expensive wines," explains Elvira Dmitrieva, Co-founder and CEO of Independent Wine, one of the UK's leading Italian wine specialists. "Between 2010 and 2020, the average price per bottle of still wine increased from about £8 to £9.3 – a 16% increase. Over the same period, the market size grew by less than 14%. This coincides with the growth of e-commerce, which quadrupled over this time."

After spending time putting their business plan together, sourcing suppliers, and coordinating distributors, Dmitrieva and her husband Oleg were faced with the blow that crushed many entrepreneurs in 2020. "When we started, we were going to rent two shops, one in Edinburgh and one in London. We never expected the pandemic to strike so hard. But entrepreneurs always need to find opportunities where others find problems, so we ditched the idea to rent physical shops and decided to become the best online Italian merchant in the UK." Dmitrieva's online shop enables low overheads and therefore better value for their customers. "We work directly with small award-winning family wineries in Italy–no middle-man involved—and stock some of the best award-winning Italian wines," she shares. With the upcoming holidays, they are offering Zoom wine tasting parties and free UK delivery on premium wine, with a minimum order of one bottle!
The Sybarite trials two bottles from Independent Wine: a 2016 Le Camarde Negroamaro & Primitivo and a 2017 306 Biologico Nero d'Avola, which won the Decanter Silver Medal. The quality is evident from the first sip. The Negroamaro and Primitivo blend has warm, berry notes and paired perfectly well with the venison stew I made. With grapes hand-picked in September, we are told the fine wine has the potential to age and get even more complex in flavour over 6 or 7 years. The Nero d'Avola is an example of Independent Wine's focus on elevating smaller producers like Salvatore Tamburello, who owns the organic micro-winery in Sicily that this wine comes from. This fruity wine is refrains from being too sweet with hints of oak, leather, and spice, and could be left to age for 10 years.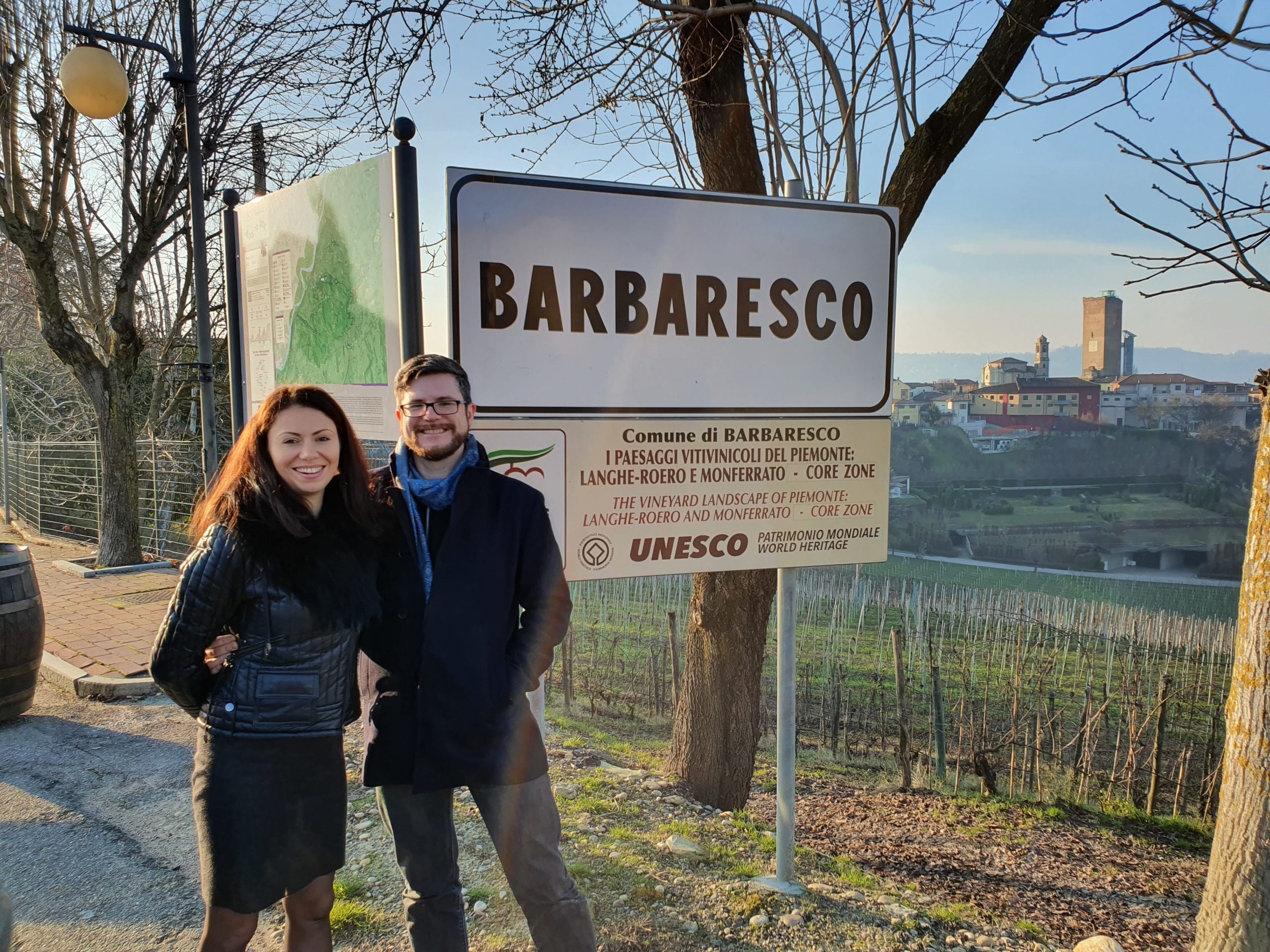 It's easy to see that Dmitrieva and her husband are passionate not just about wine, but about the winemakers and the process of creating the products. Their website is a knowledge hub with resources aimed to help customers decide on the perfect wine for their taste and learn more about the different producers and wine regions of Italy. The Sybarite speaks with Dmitrieva to learn more about her entrepreneurship journey and find out which bottle is currently at the top of her list.
When did you realise you had a passion for wine?
Two years ago. My husband Oleg—he writes the wine tasting notes and the blog on our website as Wine Geek—and I tried premium-quality wine, and it was an eye opener. We thought that for about 99% of customers, it's so hard to find really good wine. So we decided to change that. We spent some time getting education in wine from the Wine and Spirit Education Trust and after that started hunting for great wines and building our website. There are so many suppliers in Spain, Italy, and France offering wine for cheap, and we knew we could make a really good profit, but we decided to stay away from cheap wines and only look for the best. Since we both had successful investments in the past, we didn't need quick profits. We wanted to find wine that was fabulous and bring them to the UK to let others taste them too.

What was it about Italian wine that really pulled you in?
The best Italian wines are made by small, family-owned wineries with long winemaking traditions. They produce tiny quantities of highest-quality wines, which regularly win the most prestigious awards like Decanter or Three Glasses. You'd have to pay two or three times more to get the same quality of wine in Germany or France. But because in Italy the quantities are too small for big retailers, such wines are rarely imported to the UK.
In Italy, the climate and the land create really fabulous wines because the grapes can fully ripen and develop rich aromas and flavours due to there being a lot of sun. At the same time, most of Italy is covered by mountains, and when vineyards are planted on the slopes of the mountains, they produce really refreshing wines. This is because during the night the temperatures are cold and during the day it's really warm. That's why even small Italian wineries can create really outstanding wines. 

You've had to jump over a lot of hurdles this year! If you could rewind and do one thing differently before your January 2020 launch, what would it be?
We spent quite a lot of money on Google advertising, but that was useless because we cannot compete with huge retailers with million-pound budgets. So we decided to focus on building organic traffic and create lots of useful information for people who want to learn about high-quality wine. Now we have thousands of people visiting our website each month, and we wish we did it sooner! Over the last six months, we've created a knowledge base explaining the difference between inexpensive and high-quality wine, detailed guides for Italian wines, and food pairing tips and recipes for authentic Italian dishes. That really made a big difference to our business. (Find the knowledge base at https://www.independent.wine/italian-wine-knowledge-base/)

You now work from home, like most of us, but you also have your husband as a colleague. Do you have any advice for those struggling to separate business from personal life?
Truth be told, it's impossible to keep personal out of business matters, and we've both accepted that and we enjoy doing both business and personal all the time. Our biggest piece of advice is not to separate one from the other, but to enjoy working on both together. The other important part for us was accepting that we both have different biological schedules, and so it was important to add sports, yoga and walks into the daily routines. I take an hour every morning to do yoga before work, but then I finish quite late. My husband starts early, and spends an hour on an indoor exercise bike every evening. On weekends, we go for hiking trips, and some of our best business ideas were born when chatting with each other about business outdoors. 

Is there a bottle that is currently at the top of your favourite list?
In fact there is! It's Ridolfi "Donna Rebecca" Brunello di Montalcino 2014. This wine tastes like raspberry juice and orange marmalade with a hint of mint, and I don't notice alcohol at all…that can be very deceptive, so I've got to be careful and pace myself. But it's a delight!

You very intelligently used social media and relevant content to build your brand and gain new customers. Was this always something that was part of your marketing strategy?
Yes, indeed. We always had social media as part of our marketing plan. But to be perfectly honest, although we used it casually as everyone else does, applying social media for business is a different thing. The first six months have been a steep learning curve. So I'd say for anyone starting their business, budget enough time for that.

In your opinion, what are some of the biggest mistakes entrepreneurs make when they're first starting out?
I think that everything takes longer than you expect and costs more. It's not a mistake but rather how our minds work and we don't see surprises until they happen.

If you're having friends over for dinner, what are you cooking and which wines are you pairing the dishes with?
My secret is to begin with lighter wines, slowly bringing out the big-hitters as you move through the meal. For starters, I'd kick off dinner with an elegant red wine such as Peter Zemmer's Pinot Noir Rolhüt. Hailing from the Alpine vineyards of Alto Adige, this cool climate wine is fresh and bright with flavours of dried cranberry, raspberry and blueberry muffin. Another excellent option is Rubinelli Valpolicella Classico Superiore DOC, made at a boutique winery in Veneto. It's aged in large French oak barrels, which add subtle undertones of chocolate to the dominant flavours of rose, strawberry, and fig.
If I'm in the mood to make roast beef, I'd team it with Massimago Amarone Conte Gastone. This organic, low-sulphite wine has a wonderfully complex flavour profile with notes of kirsch, tobacco, dried figs and cedar wood. If I choose to serve baked salmon, I'd pair it with Siddùra Bèru Vermentino di Gallura DOCG. This barrel-fermented wine tastes like tropical and stone fruits, with vanilla undertones and an alluring smoky finish. Another fantastic wine for fish is Peter Zemmer's Pinot Grigio Riserva Giatl. This wine is a far cry from the Pinot Grigio you'd usually find in the supermarket. A 2020 Decanter Gold Medal award-winner, this barrel-fermented Alpine wine is an aromatic delight filled with flavours of passion fruit, guava and elderflower.

When not in lockdown, what is your favourite place in Edinburgh to have a glass of good quality wine?
I really adore Rhubarb, that's a fabulous restaurant in the Prestonfield hotel. It's in the middle of a park, and in summer you can sit on the lawn in the shadow of Arthur Seat, feed peanuts to peacocks and enjoy a glass of wine. They have my favourite whites – Rieslings and Gewurztraminers.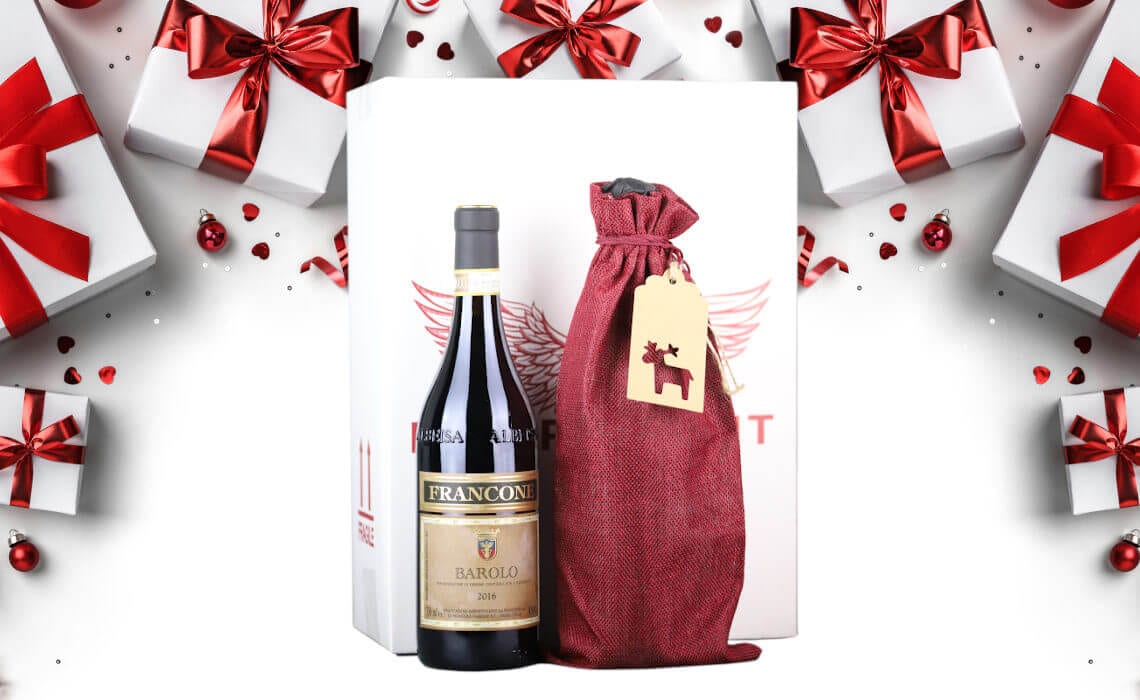 Independent Wine
Website: https://www.independent.wine/
Address: 12 Miller Row, Edinburgh, EH4 3BQ
E-mail: contact@independent.wine
Instagram: https://www.instagram.com/independent.wine/