Mid-autumn festival otherwise known as the Moon Festival is a highly celebrated event on the Chinese calendar. It follows a tradition (dating back to 3,000 years) of worshipping the moon as a symbol of rejuvenation and a time for families to gather and reunite. As one of the major celebrations in Chinese culture, the legendary mooncake which is originally made with sweet lotus paste and salted egg yolk, is eaten during this festivity. However the original mooncake recipe is not everyone's favourite simply because it's much too sweet and very dense in flavour. Enter the Peninsula Hotel, the original inventor of the highly reputed and most sought after custard-filled mooncakes, raising the bar for this classic confectionary. First launched in 1986, The Peninsula Hong Kong still carries the tradition by releasing these delicacies each year for a limited time only. As they are so coveted and sell out within a matter of weeks, few can disagree that there isn't anything quite comparable to Peninsula's version.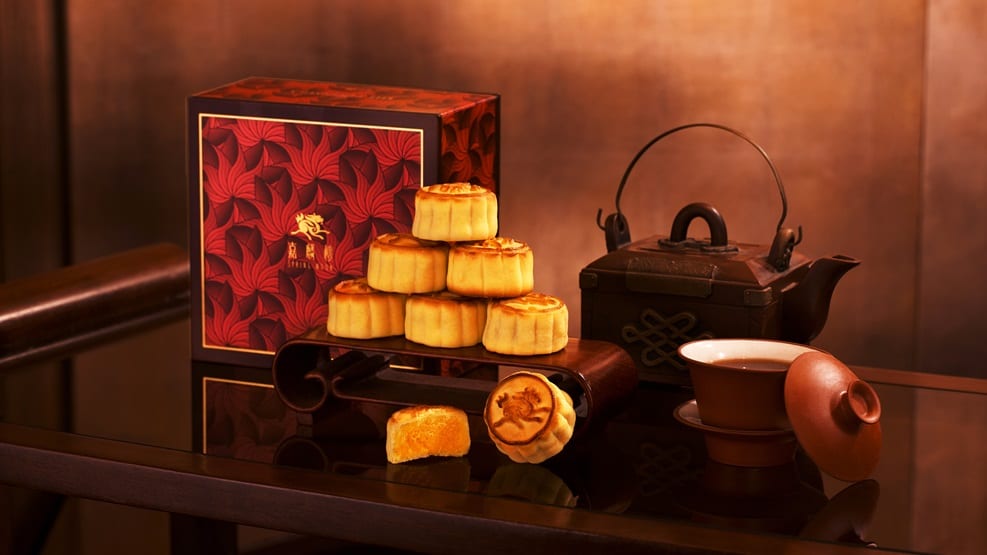 We were fortunate enough to get our hands and taste buds in this year's limited run and we're happy to say, they taste exceptional. Light, non-greasy, fresh and memorable, there's a reason why these are much celebrated and why local and international customers alike await these highly-anticipated custard-filled parcels. Just like you would celebrate Thanksgiving with Turkey, so does the Mid-Autumn festival with mooncakes. 
Other than the mooncakes themselves, it's that excitement of opening a box to share with families and friends, keeping the tradition alive. Ever since Peninsula introduced their version, we noticed that many Chinese restaurants and Chinese patisserie's in London have adopted the same custard trend, nonetheless nothing is quite like the original. Opening the box, The Peninsula recommends heating the mooncakes in the microwave should you prefer a runnier custard version, otherwise to feel free to eat it as is.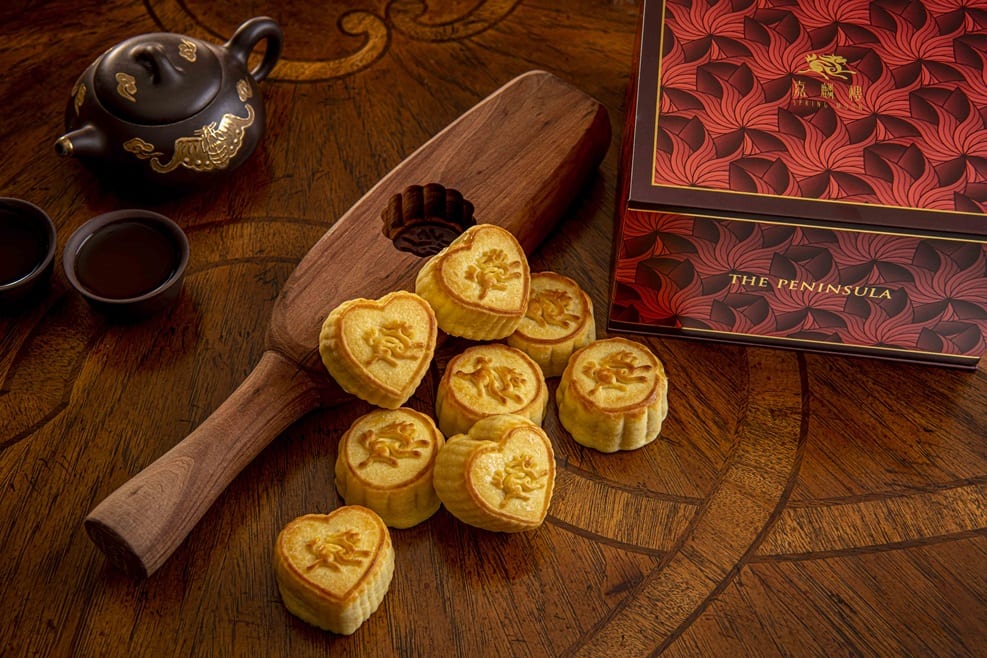 For those living in London, you'll be pleased to know that The Peninsula are opening their London branch within 2022, hopefully bringing with them their signature aspects such as their famed mooncakes. 
Please note that due to the current situation, Peninsula are not able to post mooncakes. The Sybarite were able to get one of their testers to try this out in Hong Kong.