With the promise of spectacular views, attractive ski villages and the thrill of racing down a snow-covered mountain, skiing holidays already have an easy job of enticing us back year after year. Discover even more reasons to jet off on a winter wellness break as Paul Joseph, co-founder of Health and Fitness Travel, the leading specialists in healthy holidays worldwide, shares his top 8 health benefits of skiing.
Cardiovascular Fitness –

Getting your heart pumping and increasing blood flow around the body while you speed down the mountain, the physical exertion of a skiing holiday will give you an excellent cardiovascular workout. What's more, just carrying your skis to the lift at the beginning and end of each day will provide you with that bit of extra strength training and help to maintain a healthy heart.
Mountain Air –

Doctors have often prescribed 'mountain air' as a natural remedy for those suffering from asthma and other respiratory illnesses. It's no wonder why-

the fresh mountain air is free of urban pollution and the toxic fumes we have become accustomed to in large cities. Although the air is thinner at high altitudes and provides us with less oxygen, the air is much purer. For allergy sufferers or those with breathing problems, the benefits of a skiing holiday can be significant.
Muscular Fitness –

Skiing is one of the few activities which will give you an all-over body workout. As you glide over the powder, nearly every muscle is put to use as you lean to turn, bend to jump or simply stabilise your skiing stance. Downhill skiing particularly engages the core abdominal muscles to maintain balance, and quadriceps 7 hamstrings to turn the skis. A great choice for a fitness holiday, each time you head out on the piste, your muscles are being strengthened and conditioned.
Flexibility –

A skiing holiday is an ideal opportunity to work on your flexibility; from developing ankle flexibility for those tight turns, to improving your overall flexibility for all of those times you'll be bending over to do-up and un-do your ski boots. With flexible skiers able to ski longer and harder with less fatigue, take the time to stretch each day and avoid any pulled muscles.
Vitamin D –

When on a ski holiday, there's nothing better than to look out of the window to see it's a sunny bluebird day. The altitudes of ski resorts mean that even if the air temperature is freezing, you are guaranteed more sunny days than at a lower elevation. This is great for getting a winter's dose of vitamin D to boost your immune system, fight off a cold or improve your overall well-being.
Mood Boost –

Thanks to the endorphins your body releases during exercise, any kind of physical activity is a great trigger for improving your mood. However, the added adrenaline rush and breath-taking views of a skiing holiday can work wonders on your state of mind. With your endorphins on a high, your mind and body will be better equipped to fight stress and boost your mood for enhanced well-being.
Sleep Well –

Due to the sheer physical exertion of being on your feet for the majority of the day, a day's skiing is guaranteed to tire you out. Thanks to the trifecta of physical exercise, reduced stress and fresh mountain air, skiing is a fantastic way to take control of your sleep. Ensuring your energy is replenished for the following day, you'll be able to keep hitting the slopes each day and come back from your healthy holiday feeling refreshed and rejuvenated.
Weight Loss –

Depending on your BMI and the intensity of your ski workout, it's possible to burn up to 3,000 calories a day on the slopes, a great solution for a fun-filled weight loss holiday. In addition, the colder temperatures cause your body to increase its own temperature, which it does by burning calories. According to fitness experts, you can lose up to 5lbs from a week's ski holiday – much better than a few sweaty sessions in the gym!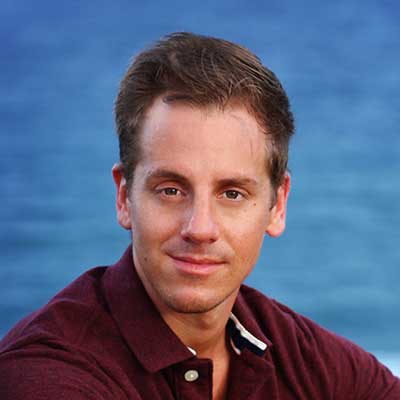 Paul Joseph is the co-founder of Health and Fitness Travel, the leading experts in tailor-made healthy holidays worldwide. He searches for the rare and hidden gems around the world and puts together exclusive and trend-setting holidays for those who would like to improve or maintain their health and fitness whilst on holiday.