As one of the restaurants at the forefront of the capital's obsession with the flavours of Peru, Ceviche marries the exotic dishes of South America with the innovativeness of London. "When I was growing up in Peru, I was lucky to taste the most exquisite flavours and have access to the most fascinating ingredients," says Martin Morales, Chef and Founder of the Ceviche Family, which also includes the Andina in Shoreditch and Casita Andina in Piccadilly. "The Peruvian larder is mind blowing, and so one day, I hoped I could share it with other people."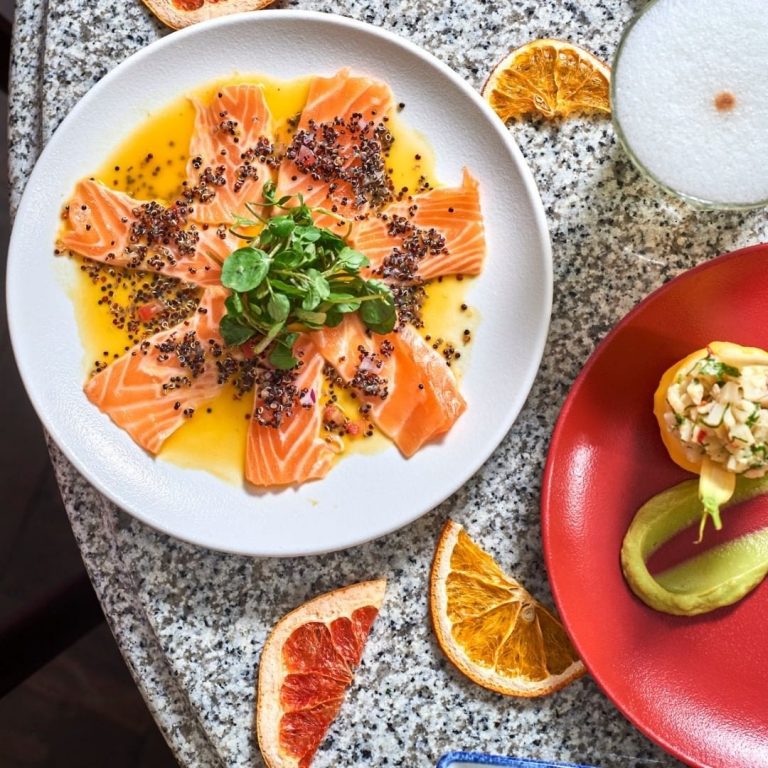 We visited Ceviche on busy Frith Street on a chilly winter evening. The staff were as welcoming as the bold colours that greeted us when we stepped inside. Despite its name, Ceviche's menu isn't solely around raw fish—though we did make sure to try their delicious Ceviche Peruano with sustainable sea bass in a citrus-based "tiger's milk" marinade with sweet potato, red onion, Andean corn, and crunchy corn nuts for texture. Morales talks about how today's Latin culture has influences from East Asia, Africa, Spain, Italy, and the Middle East, and these are all reflected in the dishes you'll come across in the region as well. He wanted to make sure that Londoners got a taste of what makes up modern Latin flavours and with a glass of Pisco Sour and a bottle of wine on the way, we decided to make our way through the menu to find out. 
The Ceviche menu is split into Street Food, Ceviches and Causas, and Classics. From the Street Food section, we tried the soft and flavourful corn fritters served with a kale pesto mayo and the healthier cassava fries with an amarillo chilli and feta dip. Turning to the classics, we opted to try both a meat and a vegetarian option. The crispy pork belly lay on a bed of spicy mashed potatoes and was drizzled with olive oil and a kick of lime, whilst the braised aubergine dish was taken to new heights with a smoked chilli and rocoto red pepper sauce and topped with crumbled feta. Even side dishes like asparagus are taken up a notch with sauces like the traditional huancaina with yellow chillies and queso fresco. We ended our meal with some picarones, a traditional pumpkin doughnut spiced with cloves, orange, and pineapple-infused sugar cane syrup, served with cinnamon ice cream.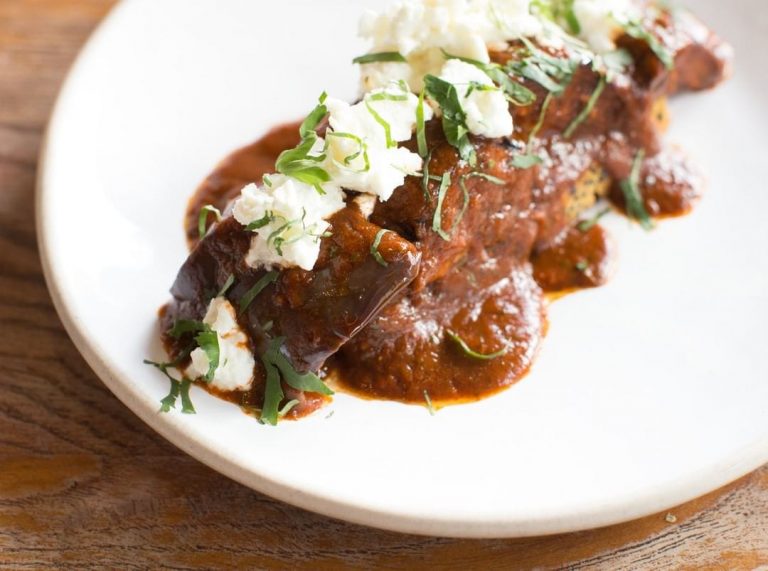 Because of all the directions that Ceviche's menu can take you, it may be easy to think things will get a bit muddled. However, Morales and his team are able to stitch a common thread throughout the menu that highlights bold flavours, which makes his dishes both comforting and impressive. Ceviche has truly become the little Latin outpost that brings that punch of flavour and passion to Londoners looking for an escape from the cold.